When an art fair refers to itself only as "The Art Show," it certainly challenges itself to live up to the name. Yet after 25 years of original, thorough and exciting presentations of the national art climate, we think the New York fair has officially proven itself worthy of its ambitious nomenclature. This year the zealous art event presents 39 solo shows and 33 thematic exhibitions from some of the most influential and experimental dealers on the scene.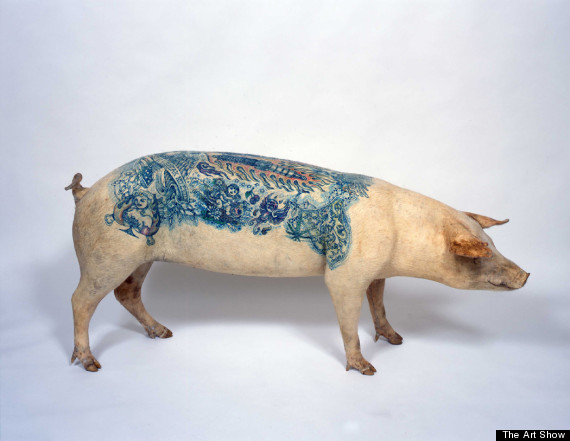 2013's fair, which celebrates 25 years of the art show's existence, offers a particularly juicy combinations of textbook classic artists and budding culture-shapers. We're particularly pleased to see Yossi Milo Gallery bringing Matthew Brandt, an experimental photographer who immerses his photographs in the materials that also serve as his subject matter, turning his multimedia photos into incestuously spurred sculptures. We also can't resist the chance to see Belgian artist Wim Delvoye's work in person, although his stuffed and tattooed pigs give sufficient goosebumps from a distance.
See a preview of the exhibition in the slideshow below and let us know which artists you are most excited to see up close. "The Art Show" runs from March 6 until March 10 at the Park Avenue Armory.
BEFORE YOU GO