What goes around comes around: A month and a half after Joseph Gordon-Levitt resourcefully fixed Anne Hathaway's dress, Sally Field came to his rescue tonight (Feb. 24) and helped him with his bow tie.
JGL uploaded this adorable photo of himself with Best Supporting Actress nominee Field ("Lincoln") to his Tumblr blog and wrote "Sally did indeed know how to tie a bow tie! I thought she would. #Oscars." In "Lincoln," JGL plays Field's son, so all of this makes perfect sense.
Levitt is a special guest in tonight's Oscar ceremony, his first time appearing on the show. He'll be joined by fellow first-timers Channing Tatum and Daniel Radcliffe.
PHOTO: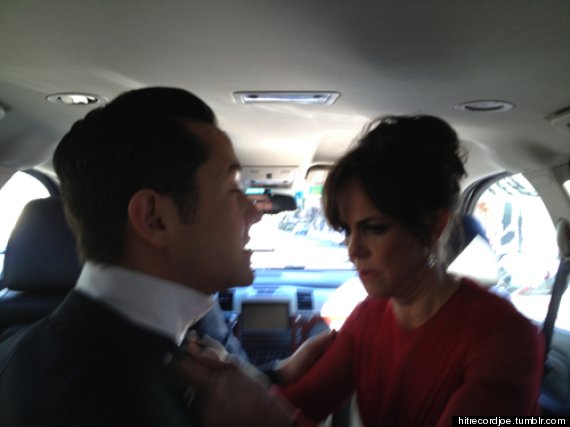 BEFORE YOU GO
PHOTO GALLERY
Oscars 2013: Some Serious Contenders