Melissa McCarthy is looking very prom-like on the red carpet tonight (Feb. 24)!
Last year, McCarthy was nominated for Best Supporting Actress for her raunchy, hilarious role as Megan in "Bridesmaids" but lost to Octavia Spencer ("The Help.") This year she's a presenter, as are Jennifer Aniston, Paul Rudd, Ben Affleck, Jessica Chastain, Jennifer Lawrence, Halle Berry, Sandra Bullock, Nicole Kidman, Reese Witherspoon, Mark Wahlberg and Ted, and most of the cast of "The Avengers."
The breakout funny-woman was the center of a storm recently when New York Observer critic Rex Reed wrote a nasty review of her new movie, "Identity Thief." In it, he criticized her weight by calling her a "female hippo," "tractor-sized" and "obese and obnoxious." Jenny McCarthy, Melissa's cousin, defended her publicly and said "she's very, very, very talented and people know that. So, [Reed] can go to hell."
And though undoubtedly hurtful, McCarthy is the one laughing all the way to the bank. She reportedly makes $30 million a movie now, due to her proven success on the big and small screens.
PHOTO: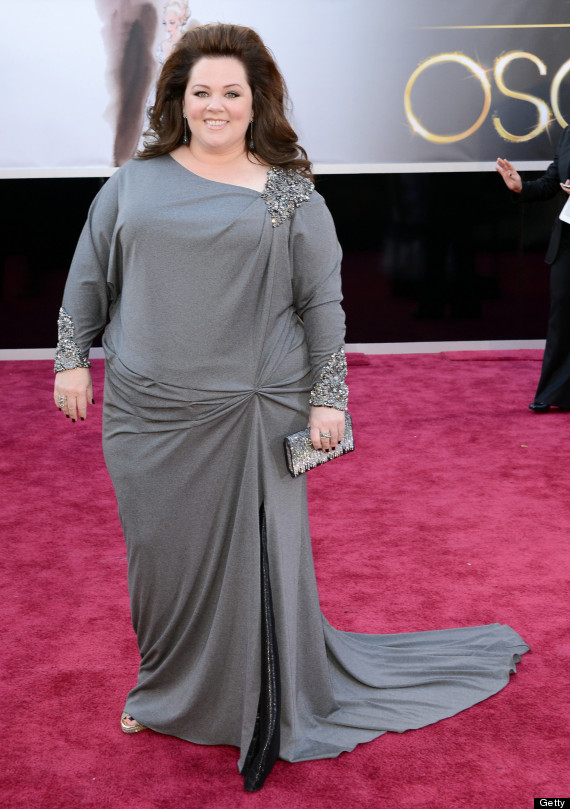 BEFORE YOU GO
PHOTO GALLERY
Oscars 2013: Some Serious Contenders