Nothing but smiles tonight (Feb. 24) between two Best Actress nominees Quvenzhane Wallis and Jessica Chastain: Wallis, who is the youngest ever nominee in the category at only 9 years old, showed up at red carpet with her trusty puppy purse and showed it to her fellow runner-up Jessica Chastain.
Chastain, stunning in her golden nude strapless dress, seemed genuinely interested in Hushpuppy's interesting choice of accessory. Later, Wallis told Ryan Seacrest this particular puppy is named after the one she has at home, Sandy. We can only imagine the sweet words exchanged between the two beauties ("Look Jess!").
Wallis is nominated for her role in the indie hit "Beasts of the Southern Wild" and Chastain is nominated for the movie "Zero Dark Thirty."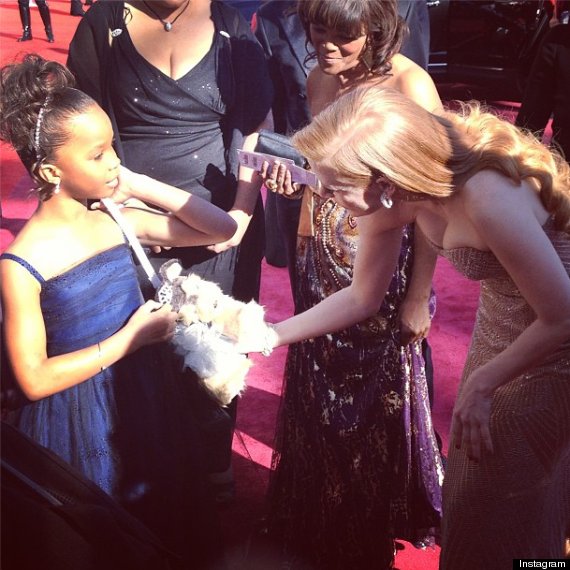 BEFORE YOU GO
PHOTO GALLERY
Jessica Chastain's Most Beautiful Moments