The Academy Awards are reserved for Hollywood's A-list elite, so naturally we were more than a little confused when we spotted "Real Housewives of Beverly Hills" cast member Brandi Glanville rubbing shoulders with Tinseltown's most talented.
Who invited her?
That's a question we wondered aloud as we watched the likes of Anne Hathaway, Jennifer Lawrence, Daniel Day Lewis and Ben Affleck share the same red carpet with the reality TV D-lister.
In case you were also wondering how it was possible for the 40-year-old former model (who seems to spend the majority of her time bickering with her ex's new wife, LeAnn Rimes) to snag an invite to Hollywood's most prestigious event, the answer is quite simple -- she was working.
Yes, Glanville and her massive cleavage, courtesy of the night's most inappropriate dress, managed to snag an invite to the big night only because she was there working as a fashion correspondent for On The Red Carpet's live-stream show.
Well that explains it.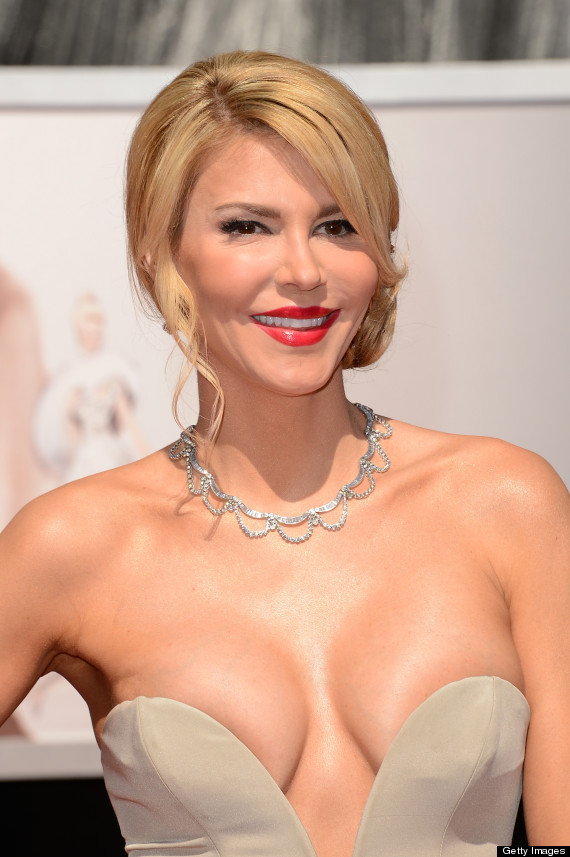 BEFORE YOU GO
PHOTO GALLERY
Vanity Fair 2013 Oscars After Party