One of the things we like most about award shows like last night's Oscars is the chance to see celebrities interact with each other and have fun. But out of all the odd pairings we saw last night (Dustin Hoffman and Charlize Theron? Jack Nicholson and First Lady Michelle Obama?), this one makes the most sense to us: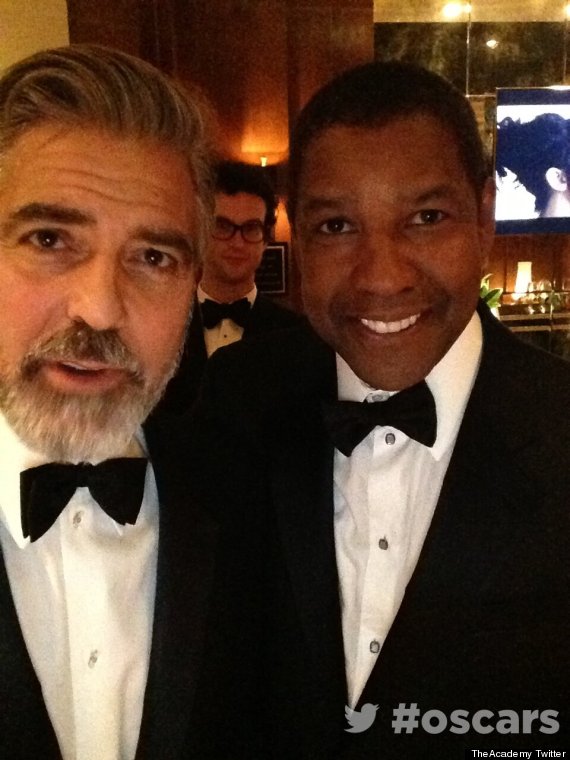 Dreamboats George Clooney and Denzel Washington hanging out backstage at the Oscars.
Much like when shots of Hillary Clinton and Meryl Streep taking a self-shot together emerged last December, we wonder what the pair chatted about. The two actors have a lot in common, you know: the politically minded Academy Award winners also have been named People's Sexiest Man Alive multiple times and can grow mighty fine beards.
Though Washington experienced an upset when he didn't win Best Actor for his movie "Flight," we hope Clooney showed him a good time at the many after parties celebrities hit once the Oscar Awards ended.
(h/t Buzzfeed)
BEFORE YOU GO
PHOTO GALLERY
Sexy Over 50 Men