Guess which Latin American capital has a major crush on Regina Spektor? The answer: Buenos Aires. At least that's what we can surmise from this street art homage to the Russian-born songstress, captured in the Argentinian city by a saavy Instagrammer.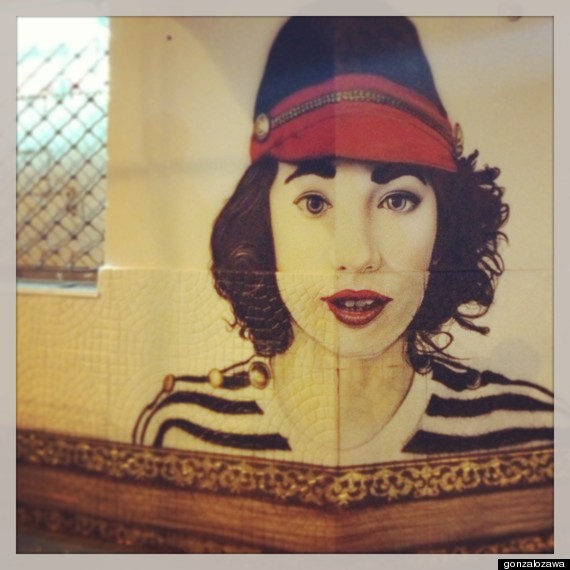 Whoever created the dreamy portrait sure has a knack for capturing Ms. Spektor's doll-like face and signature stare. The image is just one of many caption-worthy pictures in this week's Instagigs collection, shared with us by our favorite music-meets-art, crowd-sourcing organization. Among the other amazing photos are wonderfully filtered snapshots of the Hives in California, Sigur Ros in Barcelona, and Dan Deacon in Paris.
For more on #instagigs, check out last week's article (featuring Mumford & Sons on stage at Brooklyn's Barclays Center). As always, submit your own photos to the reel by adding the tag #instagigs to your images on Instagram.
PHOTO GALLERY
Week in Instagigs
BEFORE YOU GO