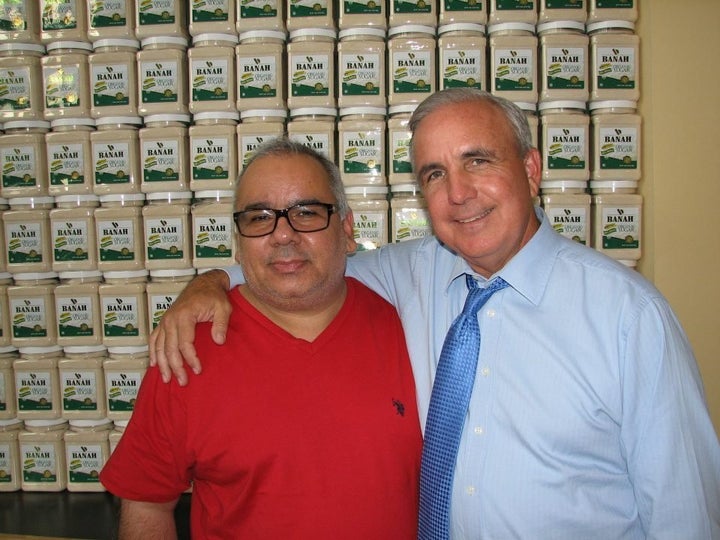 MIAMI -- Who'd have guessed a lawsuit-laden sugar company run by a former cocaine trafficker wasn't a great partner for Miami-Dade and Florida officials?
The deal was heralded: a street in Hialeah was renamed Banah Sweet Way with Miami-Dade Mayor Carlos Gimenez, Commissioner Rebeca Sosa, and Hialeah Mayor Carlos Hernandez present. Then-U.S. Rep. David Rivera even gave Perez a congressional certificate for "outstanding and invaluable service to the community," reports Miami New Times, the duo posing in Washington, D.C. with Congresswoman Illeana Ros-Lehitinen and Congressman Mario Diaz-Balart.
After the well-publicized bankruptcy of Digital Domain, a Port St. Lucie animation company that received a whopping $20 million in incentives from the state, Enterprise Florida promised a better vetting process. But when Perez failed to disclose his four-year stint in federal prison or the ensuing probation that ended in 2009, no one at the county or state level apparently checked into Perez or his company enough to notice.
First, the firm's former Doral landlord claimed Perez bailed on his lease before moving to Hialeah. In a lawsuit filed May 29, CV Miami says Banah owed $139,000. (Both companies recently settled out of court.)

Three other lawsuits are pending:

• Former CEO Sergio Gonzalez accused Perez of stiffing him on his $200,000 salary in a lawsuit filed April 5.

• All-American Containers, a Miami company that supplied Banah, sued Perez and his firm June 6 for $183,478 in unpaid merchandise.

• In July, New York-based Sterling National Bank sued Perez and Banah for payroll capital worth $327,623 that hasn't been paid back.
The Banah case indicates the process is still flawed, critics say.
"Things haven't changed," Integrity Florida's executive director Daniel B. Krassner told the New York Times. "They are not vetting these companies well enough to ensure that tax resources are protected."