California Lieutenant Governor Gavin Newsom attended the Academy Awards on Sunday night with his wife, Jennifer Siebel Newsom, who was up for an Oscar.
Siebel Newsom and her team were nominated for Best Documentary Feature for their film, "The Invisible War," an investigation of rape and sexual assault within the U.S. military. She served as an executive producer on the film.
(SCROLL DOWN TO SEE WHAT THEY WORE)
"This film is really about exposure," she told The Huffington Post during a red carpet interview. "It's about Congress doing something about it, taking a stand and being firm. And obviously the Pentagon has a lot of changes that need to happen."
"Hold politicians accountable for doing their jobs," added Gavin. "I saw [the movie] for the first time and I said 'if just ten percent of this is accurate, it's just an outrage.' But it's amazing what a film can do, isn't it?"
After the show, Siebel Newsom also let the world know that she was not impressed with the Academy's choice of host: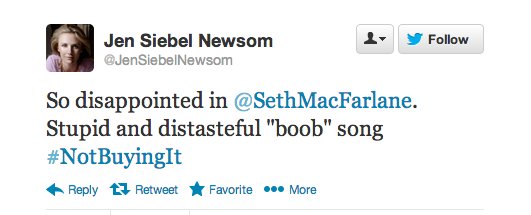 Though Siebel Newsom didn't take home the Oscar (her film was edged out by "Searching for Sugar Man"), "The Invisible War" was certainly no failure. The film reportedly drew attention from the White House, and earned the prestigious Audience Award at the Sundance Film Festival
And if there was an Oscar for Best Dressed While Pregnant, Siebel Newsom would certainly have our vote – just check out that scarlet-clad baby bump!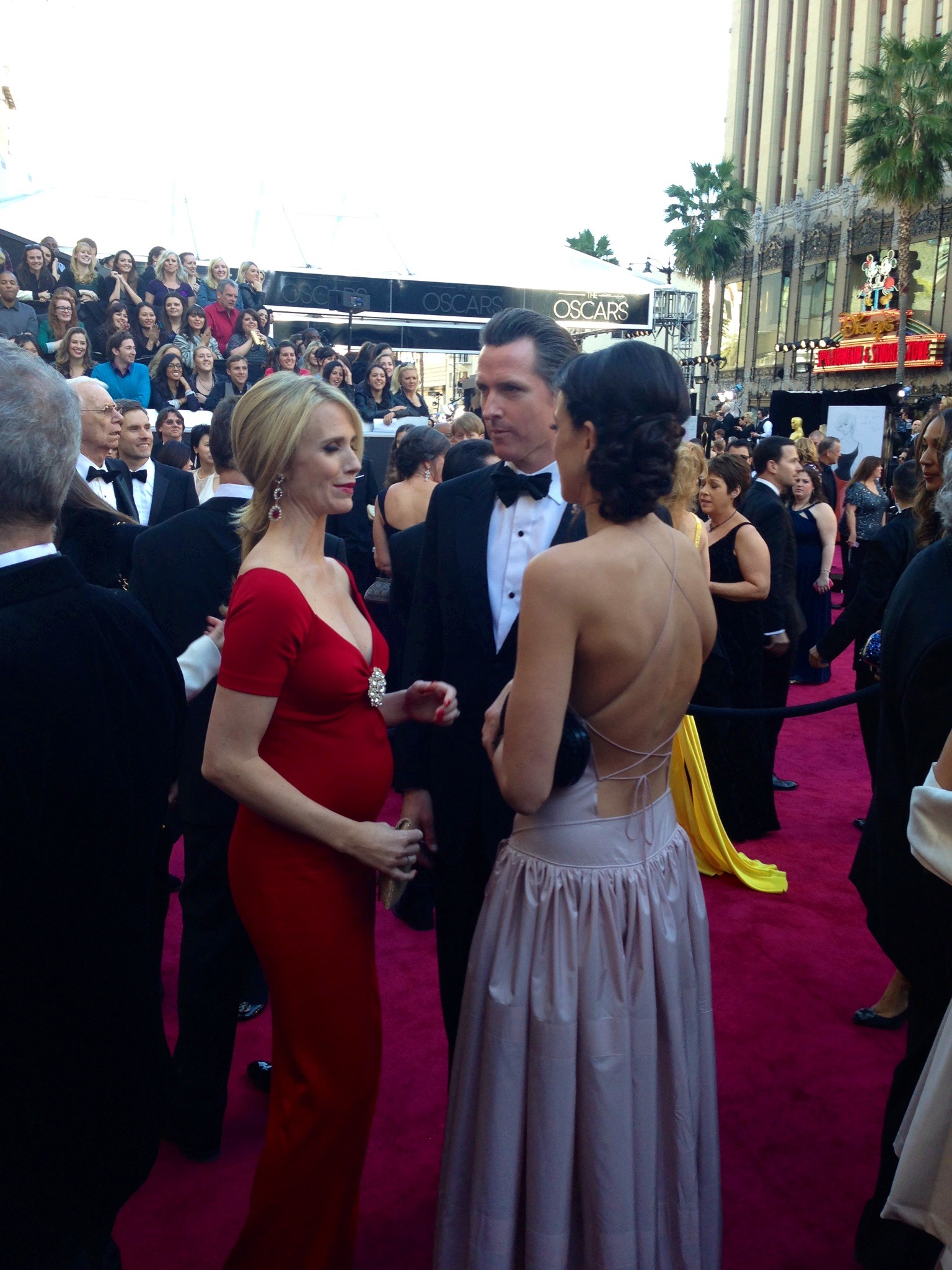 Photo credit: Sasha Bronner
BEFORE YOU GO