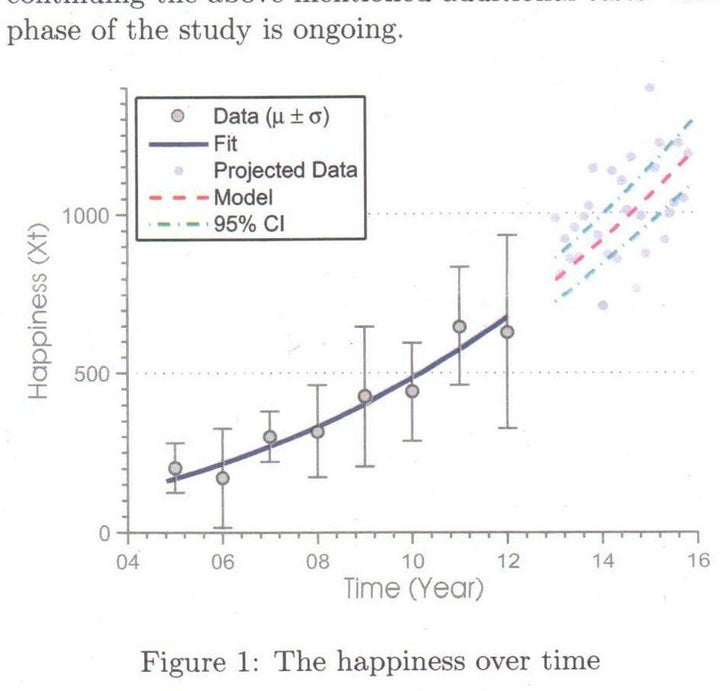 When it comes to love, should you follow your heart or your head? One Australian physicist proved that if you can't choose, do both!
Reddit user bogus_wheel posted a photo Sunday of her boyfriend's uniquely scientific marriage proposal -- a fake study he "conducted" called "Two Body Interactions: A Longitudinal Study." The paper describes their seven-year relationship as if it were a scientific experiment (he even created a line graph to demonstrate their increased happiness over time). The paper concludes with the author, identified as Brendan, proposing "indefinite continuation of the study" -- in other words, marriage.
Check out the "study" (which has accumulated more than 1,100 comments and 1.6 million views on Reddit so far) below.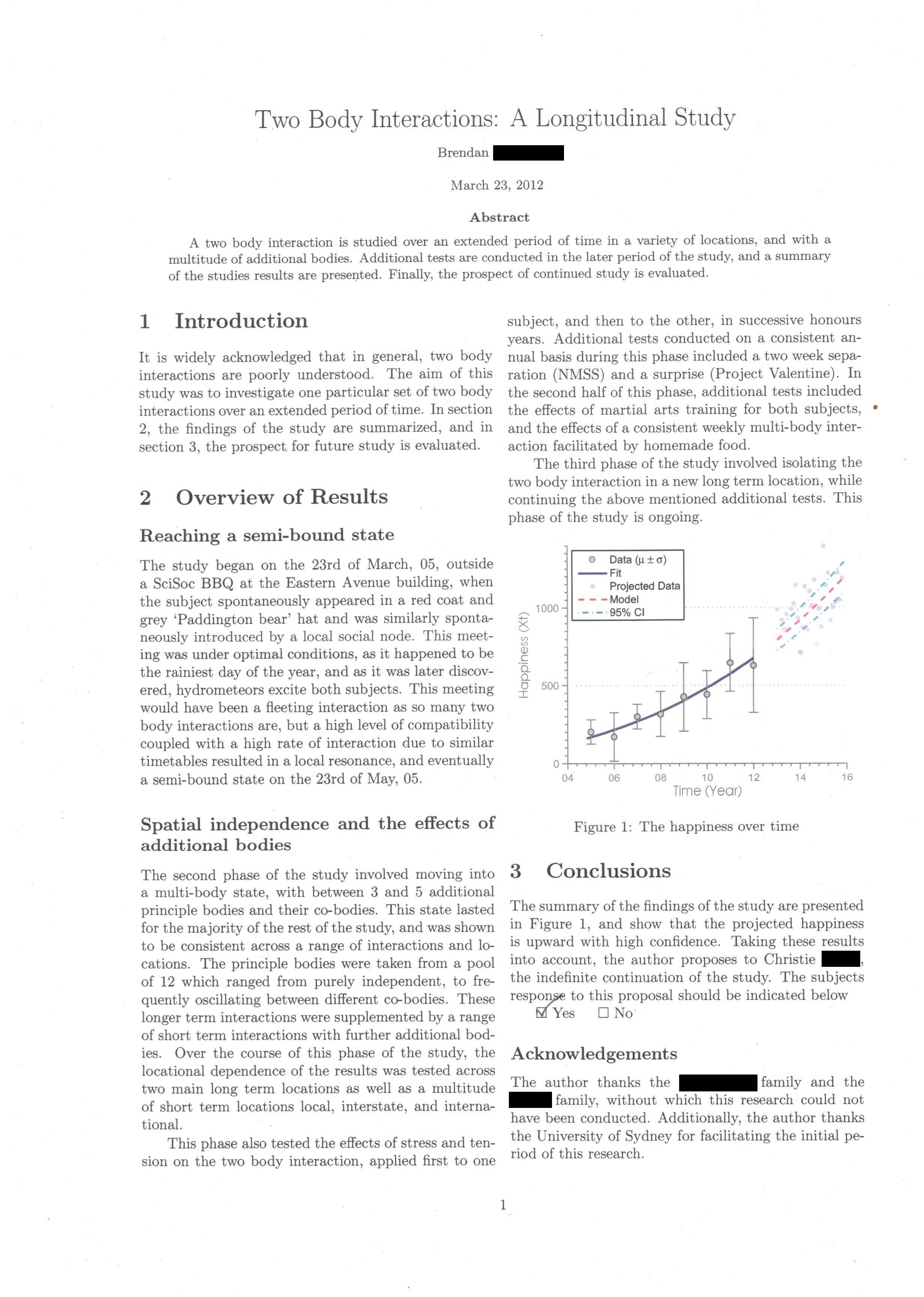 Bogus_wheel (who is referred to as Christie in the paper) wrote in the comments section of the Reddit thread that Brendan got down on one knee to take the paper out of his bag and hand it to her. Both are physicists, and as described in the "Acknowledgements" section of the paper, met at the University of Sydney. The proposal appears to have taken place on March 23, 2012.
Check out 12 of the most memorable marriage proposals in the slideshow below.
PHOTO GALLERY
Best Marriage Proposals Of 2012
BEFORE YOU GO