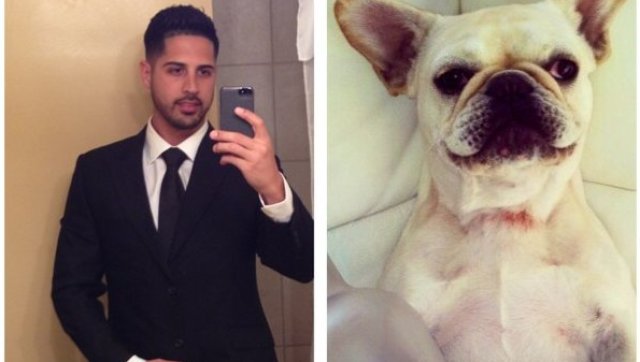 Gio Gonzales is having a rough 2013.
Last season the left-hander led the league with 21 wins, went to the All-Star Game and help bring the Nationals their first National League East Division Championship title.
This winter the pitcher denied using performance-enhancing drugs from a Miami clinic. And now, his bulldog Hollywood, allegedly man's best friend, has given the athlete a head injury. Albeit not a very serious one.
Dan Kolko of MASN reported on the odd incident:
Gonzalez said the scar was rug burn, the result of a bit of a wrestling match with his French Bulldog, Hollywood.

Credit Hollywood with the pin.

"She gave me a rug burn. I hate her," Gonzalez said. "And then I love her. And then I look in her face and then I love her again."

Spring training. Gotta love it.
Yahoo's sports blog shows what the damaged forehead likely looks like, in case you'd like some visuals.
Spring appears to be getting better for Gonzales. He was recently cleared of receiving banned substances. On Monday afternoon he pitched well in a spring training game against the New York Mets.
Hopefully the rugburn will be gone by the time Gonzalez leaves the Nats camp to pitch for Team USA in the World Baseball Classic.
PHOTO GALLERY
NLDS Game 5 - Cardinals v. Nationals
BEFORE YOU GO