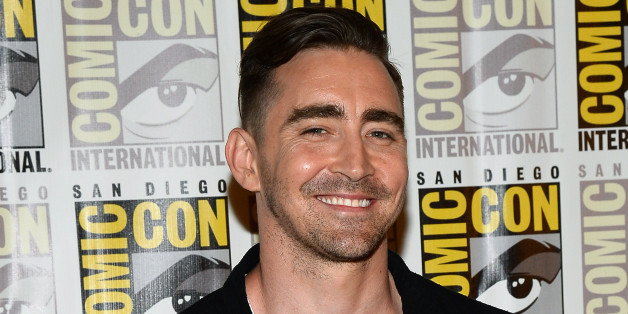 The Pie Maker is trading pastry for PCs. According to The Hollywood Reporter, "Pushing Daisies" star Lee Pace has been cast as the lead in AMC's "Halt and Catch Fire," a pilot set during the tech boom of the '80s in Texas' Silicon Prairie.
Pace will play Joe MacMillan, a character described as "often the smartest guy in the office and two steps ahead of both friends and enemies. Once a superstar salesman at IBM, he recently departed under mysterious circumstances only to resurface at an also-ran Dallas tech company named Cardiff Giant. He comes to Dallas with a plan to force the company into the new era of the PC boom."
Also cast is Mackenzie Davis, who plays Cameron How, "a punk computer programming grad student whose aggressive behavior covers a vulnerability."
In other pilot news ...
"Sleepy Hollow" finds its star. British actor Tom Mison will play Ichabod Crane in Fox's time-travelling update of the familiar tale from Alex Kurtzman and Bob Orci. Mison's Ichabod will be a Revolutionary War captain who is transported to the present day under mysterious circumstances where he partners with a dubious detective (Nicole Beharie) to confront the Headless Horseman he beheaded in his own time. [TVLine]
Cam Gigandet is "Reckless" for CBS. A legal drama set in South Carolina, which features a Yankee litigator and a Southern city attorney who are at odds over a sex scandal involving the local police -- while also struggling to ignore their mutual attraction. Gigandet will play the attorney, Roy, described as "a liberal Renaissance man and father of two. His wife, Scottie, recently left him for a Florida developer and has taken their two children with him. He surfs, loves skateboarding and hip-hop but also fishes, hunts and collects guns." [THR]
"The Sixth Gun" targets Laura Ramsey as lead. "The Ruins" star will play Becky, a naive farmer's daughter who comes across the titular weapon -- one of six mythical guns that each possess special powers -- and sets off a chain of events that awaken dark forces who want to find the weapon and will kill Becky to get it. [Deadline]
PHOTO GALLERY
What's On TV This Week
BEFORE YOU GO