 Since the release in recent weeks of some pictures showing Mexican actress Kate Del Castillo partying along with Los Angeles Mayor, Antonio Villaraigosa, rumors of a possible romance started to run through the media, especially because of the familiarity he displayed while being around her during the few events in which they were spotted together.
HuffPost Voces contacted Kate del Castillo's manager, Marianne Sauvage, to clarify the alleged affair. She said Antonio Villaraigosa has been friends with Eric, father of the actress, and his family for many years and consequentially they also spend time together socially.
Meanwhile, when asked about the relationship with the politician, the actress just laughed and said: "He practices Spanish with me."
Del Castillo is currently working on location in Miami, but despite being busy at work, she wanted to respond to rumors and although she did not confirm nor deny it, she certainly had a laugh.
A few weeks ago, she also published a photo on her social accounts in which she appears with the mayor and other celebrities at a pre-Grammy celebration party.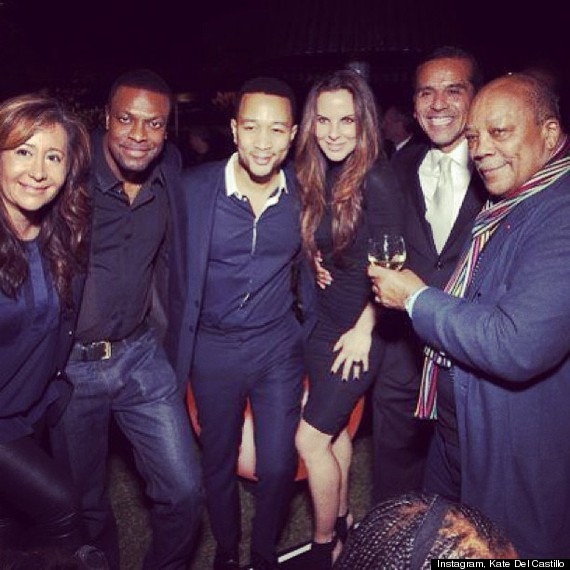 The Huffington Post tried to contact Villaraigosa, to receive a reaction to these reports, but so far there has been no response.
This is not the first time the mayor of Los Angeles is linked to a media personality. In 2007, Villaraigosa was protagonist of a scandal when it was discovered he was maintaining a relationship with Telemundo reporter Mirthala Salinas while still being married. This romance, which did not last long, cost him a divorce and the journalist also lost her job.
Meanwhile, Del Castillo is currently single, after divorcing her second husband, actor Aaron Diaz, and although she has been linked to several personalities including boxer Canelo Alvarez, the actress has denied any romance on more than one occasion.
BEFORE YOU GO
PHOTO GALLERY
Kate Del Castillo