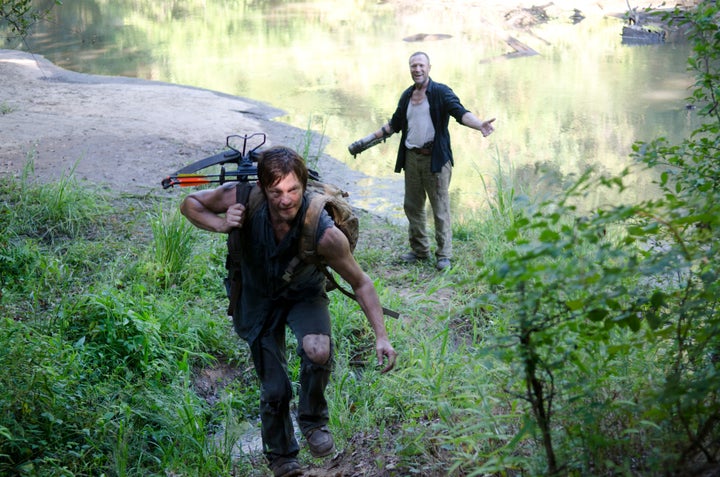 "The Walking Dead" Season 4 is more than a half year away, but it's already beginning to take shape. The hit AMC zombie drama will resume production in Georgia on Monday, May 6 under the guidance of new showrunner Scott Gimple, the cable network announced.
The 16-episode fourth season of "The Walking Dead" is scheduled to premiere in October of 2013. Gimple's promotion to showrunner was widely reported in the wake of Glenn Mazzara's departure, but this is the first time AMC has confirmed his new role. Gimple becomes the show's third showrunner in four seasons.
"Scott has been an essential part of this show since he came aboard at the very beginning of season two. He's contributed to guiding this show in a substantial way that has resulted in a lot of the key scenes and storylines fans have dubbed signature moments of 'The Walking Dead. I am thrilled to begin work on a brand new season of 'The Walking Dead' with Scott at the helm, and I truly believe we could be embarking on what will be the best season of this show yet," Robert Kirkman, the co-creator of "The Walking Dead" comics and executive producer of the show, said in a statement.
In addition to confirming Gimple's new role, AMC also announced that Special Effects Makeup Supervisor and Director Greg Nicotero and Producer Tom Luse would also be serving as executive producers for the new season.
"The Walking Dead" airs Sunday nights at 9 p.m. EST on AMC.
BEFORE YOU GO
PHOTO GALLERY
The Walking Dead Season 3