We can't tell if this is life imitating art, or art imitating life, but it's definitely a toothbrush imitating what we look like when we brush our teeth.
Redditor DHSVlip noticed that the shadow on his toothbrush (and some kind of pick) form a very familiar silhouette.
It's no Jesus on a grilled cheese, but we'll take it!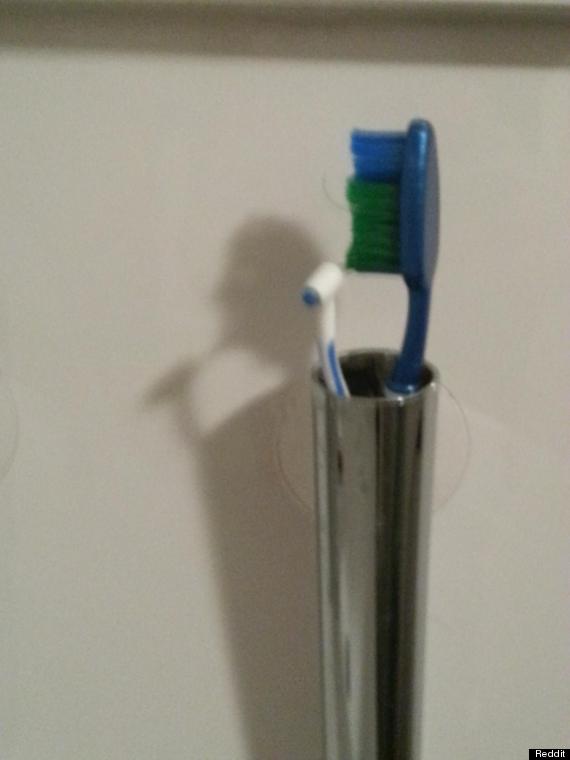 Via Reddit
BEFORE YOU GO
PHOTO GALLERY
Brilliant/Crazy Life Hacks