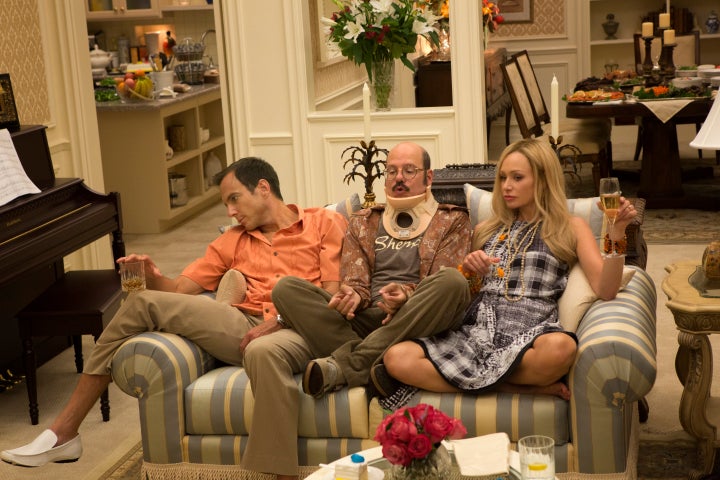 The return of "Arrested Development" on Netflix will be revolutionary, according to David Cross.
"I think when it's over, [fans are] gonna be aching," Cross told The Hollywood Reporter about the series. "Particularly, this last, fourth season, what Mitch [Hurwtiz, "Arrested Development" creator] did and how he's able to tell the story through the Netflix model -- I think it's going to redefine what television can be and stories can be and how they're presented. And I really think it's gonna be historical in a sense; that we're gonna look back on it in 10, 20, 30 years, and it will be a very important thing that Mitch and Netflix have done."
"Arrested Development" is set to return with 14 episodes on Netflix, all streaming at once, in May 2013. Along with the entire original cast, past guest stars like Liza Minnelli, James Lipton, Scott Baio, Henry Winkler, Mae Whitman and Judy Greer will also appear in the new season. New cast additions include John Slattery, Kristen Wiig, Seth Rogen, Isla Fisher and Terry Crews.
"I think we all assumed back then that it was just for one short season of, I believe, 10 episodes, which got expanded," Cross told THR. "But there was never ever any talk or promise of doing an extra season beyond what we were doing. In fact, the initial idea was that we do this season, and then it would lead up to what would be its own one-off movie." When asked if that movie has been given the greenlight, Cross said, "Oh nothing, nothing at all."
PHOTO GALLERY
Arrested Development Photos
BEFORE YOU GO