Looking for an interesting way to educate your children on the value of art history? Perhaps this photography project, imagined by Australian artist Bill Gekas and his adorable 5-year-old daughter, can help.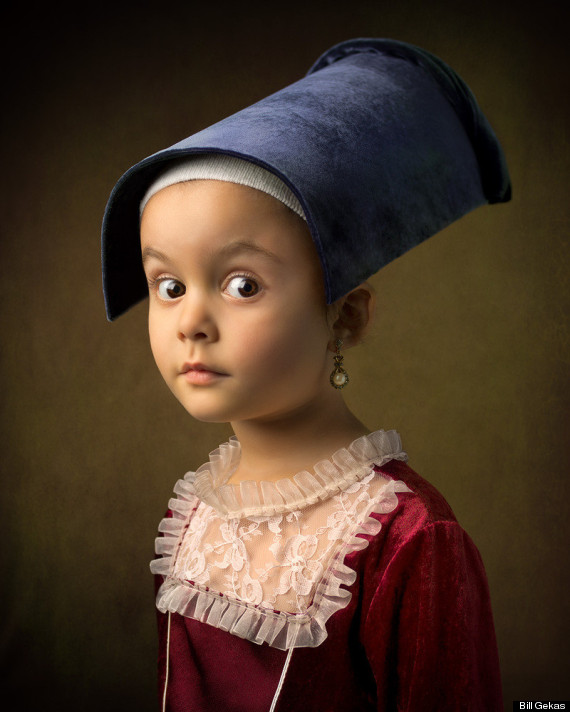 Drawing inspiration from classical paintings from Rembrandt, Raphael and Velazquez, Gekas and his daughter worked together to pay tribute to well-known portraits. With the snap of a shutter, the pint-sized model, who dons all the traditional garb in her father's photographs, transforms into familiar figures like Johannes Vermeer's "Girl with a Pearl Earring" (above). In a previous interview with JPG Magazine, Gekas says, "I like blurring the line between fine art and portraiture, creating something deeper."
Gekas's project reminds us of the family photo series created by artist Maisie Broadhead. In her reenactments, titled "Take the Chair," Broadhead recruited relatives to recreate the paintings of Vermeer and Rene Magritte. What do you think, readers: is this tribute a new trend in contemporary photography?
Scroll down for more of Gekas's work and let us know what you think of his father-daughter photo project in the comments section.
PHOTO GALLERY
Photographer Bill Gekas Reimagines Classical Paintings Feautring His 5-Year-Old Daughter
BEFORE YOU GO