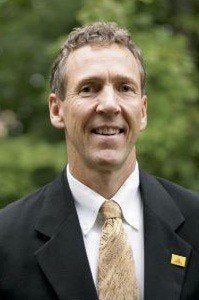 State Rep. Mark Warden (R-Manchester) issued a statement Wednesday saying that he hadn't intended to "demean the victims" of domestic violence, The Concord Monitor reported Thursday morning. He also indicated that he had been talking about the role of state government when he verbally stumbled at a Tuesday committee meeting.
"It was never my intention to minimize the trauma of domestic abuse or in any way demean the victims. I find violence abhorrent," Warden told the Monitor. "How the state gets involved in people's personal lives is a topic that requires thoughtful debate and should not be reduced to sound bites. To those whom [sic] may have been offended, I offer my sincere apology."
Warden had made his original comments during a House Criminal Justice and Public Safety Committee discussion of a bill to make simple assault just a violation-level offense in some cases. The committee recommended that the full House reject the legislation, while Warden voted to support it.
According to video from Granite State Progress (see below), Warden said Tuesday, "Some people could make the argument that a lot of people like being in abusive relationships. It's a love-hate relationship. It's very, very common for people to stick around with somebody they love who also abuses him or her."
He added, "Is the solution to those kind of dysfunctional relationships going to be more government, another law? I'd say no. People are always free to leave."
BEFORE YOU GO
PHOTO GALLERY
U.S. State Capitol Buildings