Paris Hilton is not one to miss a photo op.
Earlier this month Hilton's boyfriend River Viiperi, 21, had an accident on the ski hills in Lake Tahoe that required him to be hauled away by the paramedics and later need 19 stitches, but even that didn't stop Paris from striking a pose.
"Such a scary day on the slopes today," Hilton, 32, wrote on her Pheed account. "After seeing the gash on @RiverViiperi's leg, I almost passed out. I have never seen a cut that deep in my life. He is so brave, I can't even imagine the pain he went through today."
Yes, Hilton was so scared, she decided to pose for a photo while on the back of the paramedics' snowmobile, which was towing her bleeding boyfriend behind in a stretcher.
For his part, Viiperi appeared to be in good spirits, as he gave the thumbs-up sign in the picture, and later tweeted a photo of himself and Paris after he had received his stitches:
"I had to stitch my leg yesterday because of what happened to me while we was skiing," Viiperi tweeted. "But I'm better now and thanks to my lovely @ParisHilton who always taking such a good care of me."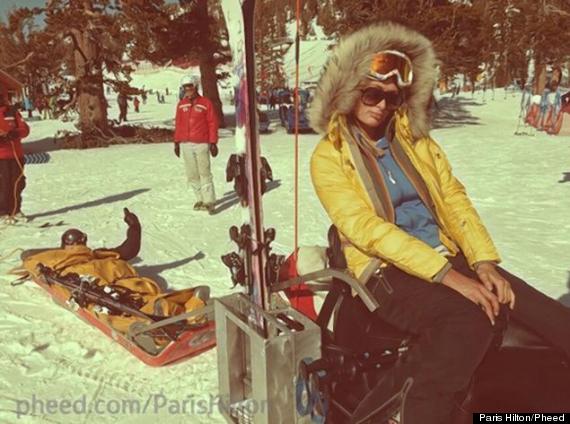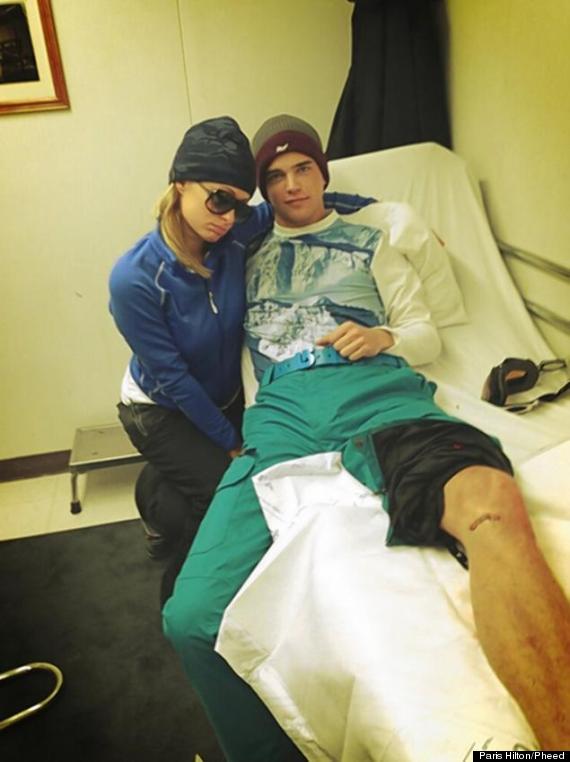 BEFORE YOU GO
PHOTO GALLERY
Celebrity News & Photos