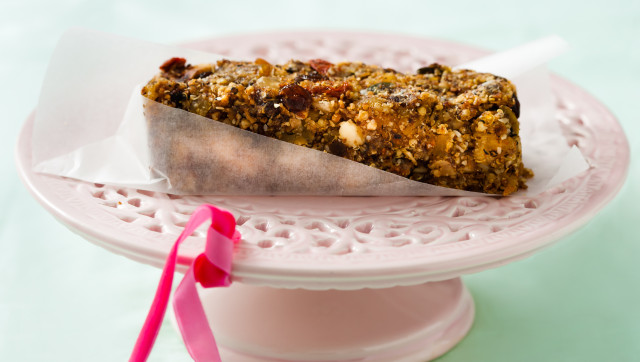 While some people live by power bars, seeing them as a great quick meal, others are a little more dubious about all the ingredients found in most of them. We have a solution to that problem: make your own power bars.
No one can deny the convenience of power bars. In a world where things are constantly on the move, power bars give you that quick jolt of energy you need; and a homemade power bar gives you the piece of mind that what you're eating is good for you.
This power bar recipe is loaded with quinoa -- a great source of protein -- and fruit. It's sweetened only with agave syrup and the natural sweetness of the fruit. It's a power bar for those who want to make sure they're fueling their bodies well.
Get the Quinoa and Fruit Power Bars recipe
Want to read more from HuffPost Taste? Follow us on Twitter, Facebook, Pinterest and Tumblr.
Check out these other breakfast bar recipes.
PHOTO GALLERY
Granola Bars
BEFORE YOU GO