Small-government advocates often claim that high taxes hold the economy back. But a new report finds that states without a personal income tax have experienced slower economic growth than states with high income tax rates.
The report, from the Institute on Taxation and Economic Policy, found that between 2002 and 2011, the economies of the nine U.S. states without a personal income tax grew 37 percent less quickly per capita than states with high income taxes. Check out the chart below: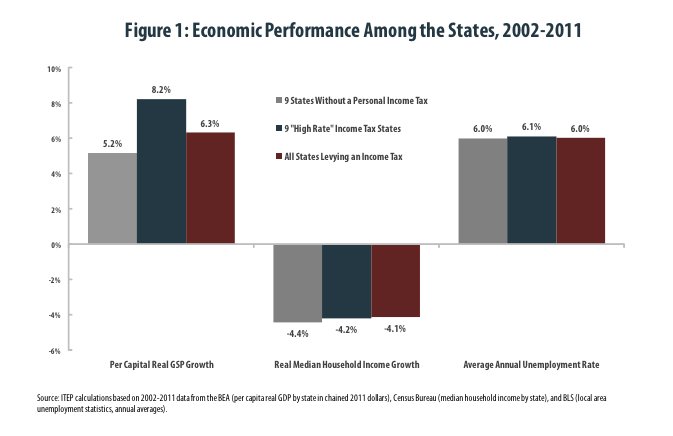 That may be inconvenient news for several Republican governors, who have recently proposed cutting or eliminating the personal income tax in their states. Louisiana and North Carolina have proposed ending their state's income taxes, and Oklahoma and Kansas are considering cutting theirs.
Louisiana Gov. Bobby Jindal (R) said in January that abolishing the state income tax would "make Louisiana more attractive to companies who want to invest here and create jobs." And Republican leaders, from House Speaker John Boehner to Senate Minority Leader Mitch McConnell, have claimed that raising income tax rates would hurt the economy.
(Hat tip: ThinkProgress.)
BEFORE YOU GO
PHOTO GALLERY
15 Super Weird Taxes