Come on, Steve Kornacki!
BuzzFeed's Dorsey Shaw caught the MSNBC host wearing the exact same kind of sweater on "The Cycle" for a shocking total of three days this week. Shaw called out Kornacki like the professional he is.
"TV people should not be allowed to wear the same sweater thingy 3 days in one week jeez man," Shaw wrote. He is SO RIGHT.
TV people are not like regular people. They have way more money to buy clothes and way more space in which to put them, and so it should be mandatory that they change their outfits up! Plus, if a woman on TV went three days without changing her outfit the Internet would flip, so why does Kornacki deserve a pass? Ann Curry practically had a meltdown trying for variety when she was on "Today." All men on TV have to do is wear a slightly different suit or something every day. Not hard, people! We're even more shocked than we were by Chris Hayes' infamous lilac shirt.
When we mentioned this on Twitter, Kornacki responded by telling us that he was wearing two different sweaters on the air. That's better than what we first thought, which is that he was wearing the exact same sweater over and over again. But, as HuffPost's style editor put it to us, wearing such similar outfits over and over again (and even wearing one sweater twice in the same week on TV!) is "still a faux pas no matter how you spin it."
Here are two of the three times Kornacki wore this kind of sweater this week. Click over to Shaw's Tumblr to see the third!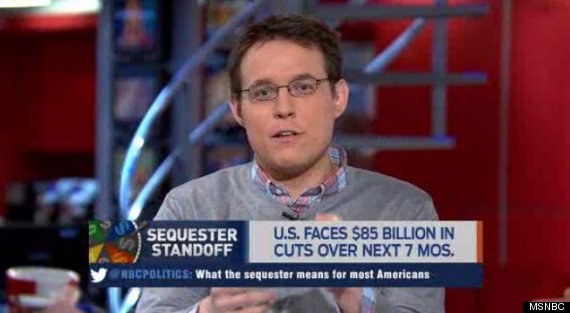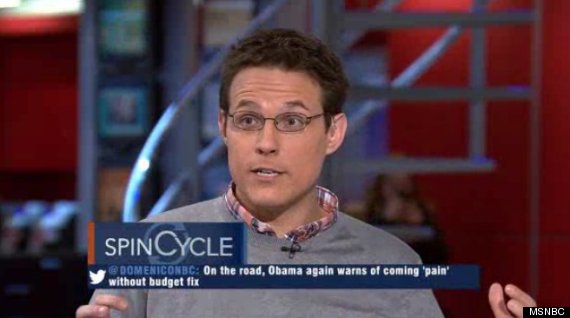 Note: this post has been updated to reflect Kornacki's "two sweaters" claim, but we're still not happy about his lack of fashion variety!
BEFORE YOU GO
PHOTO GALLERY
NBC's New Shows