Vito Schnabel hosted his first group show when he was a mere 16 years old at a Hudson Street warehouse. It didn't hurt that he comes from art royalty -- his father is Julian Schnabel, after all.
Ten years later, the young curator has once again used his art-world connections to shock the New York art scene by curating a very downtown show in a very uptown gallery. Schnabel's "White Collar Crimes" recently opened at Aquavella Galleries, consisting of new work by Rita Ackermann, Tauba Auerbach, Stefan Bondell, Joe Bradley, The Bruce High Quality Foundation, Dan Colen, Rashid Johnson and Josh Smith.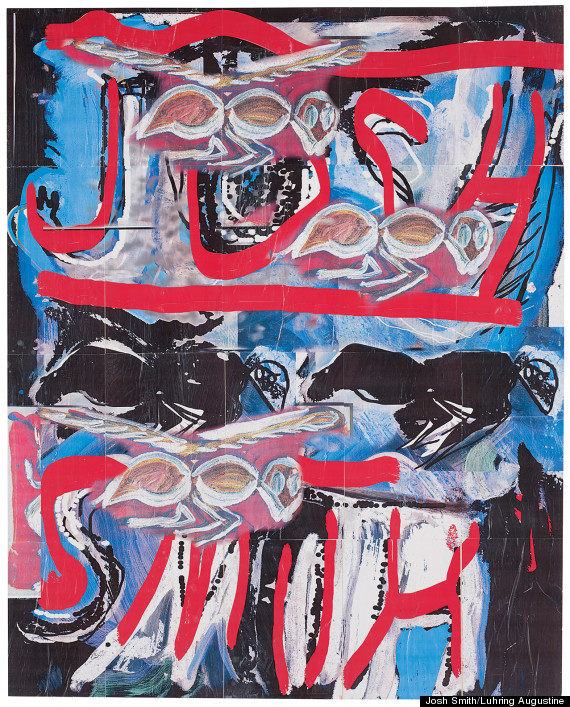 The show's name is a metaphor, in case you were wondering. "The point is, as with white-collar crimes, you don't always get what you see, and sometimes there are discoveries made over time and only then can you appreciate it fully," Schnabel revealed to Vanity Fair.
"White Collar Crimes" will be on view at Acquavella Galleries in New York until March 27, 2013.
Check out the slideshow below and clue us in on whether these works actually address "lying, cheating, and stealing," which is what the FBI deems "white-collar crime in a nutshell."
PHOTO GALLERY
White Collar Crimes