Dogs and cats in real estate photos have gotten to be adorably commonplace. But horses roaming around inside the house? Definitely not common enough.
Curbed DC noticed a $6 million, 115-acre Virginia farm that is unusually hospitable to its equine friends: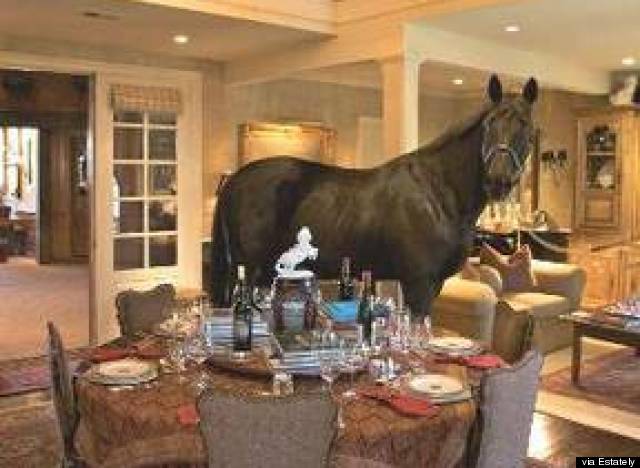 Check out other photos of the farm -- at 5447 Rallywood Farm Ln., The Plains, Va., about 45 miles outside D.C. -- here:
PHOTO GALLERY
5447 Rallywood Farm Ln., The Plains, Va.
Per its Estately listing, the horse farm has a 12-stall stable with an apartment attached, as well as two more homes and a guest apartment, any of which could be filled by humans, or furrier creatures, as you like.
More: want to see the panoply of horse art in real estate listing photos? Here you go.
And here's the story of a woman who really did move her horse into her living room, after getting into a fight with a stable owner.
Hear any good stories lately? See some animals in unlikely places? Just want to email and say hello? Get in touch at dc-tips@huffingtonpost.com.
BEFORE YOU GO
PHOTO GALLERY
Secret Lives of Wild Animals