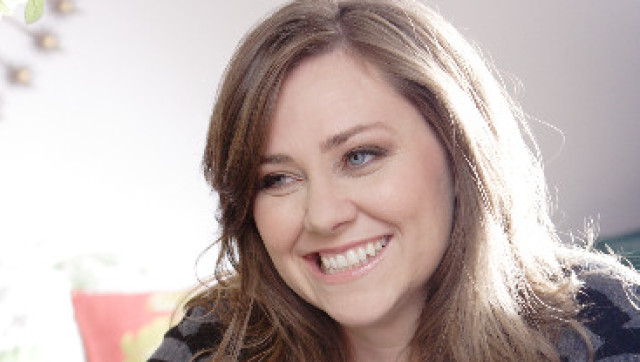 Allow us to introduce you to Michelle Workman, a solo-act design star who runs offices in San Francisco and Los Angeles under the banner Michelle Workman Interiors. If you aren't already familiar with her work, Workman has generated quite an A-list roster of clients including Jennifer Lopez and John Travolta.
Those who know her refer to her as an "easygoing perfectionist," and after getting the opportunity to speak with the talented designer, we'd say that this is the perfect combination of traits for a designer. Take for example the Northern Californian home we feature in our slideshow below. The spaces were obviously curated with a critical set of eyes, but the rooms have a sense of effortless and casual elegance that's tough to achieve.
Suffice it to say, she's right up our alley when it comes to design approach. Learn more about her inspiration and thoughts on interiors in our Q&A below. And be sure to scroll through our slideshow for an exclusive peek at one of her recent projects in Northern California.
The Huffington Post: Which trends are you tired of seeing?
Michelle Workman: I'm a bit tired of all "trends" in general. I think it's a shame that someone comes up with something great and then everyone jumps on the bandwagon and then all you see is that thing. For example – I love the chevron pattern but in the last year I have seen it in so many designs that I may never use it again. I would like to see more originality.
Wait! I am also completely over badly done mirrored furniture… blech!
The Huffington Post: What do you anticipate will be the hot trends in the coming months?
MW: Florals, and chintz are making a comeback and Chinoiserie, while it never really went out of style, it is getting a stronger showing of late. I see softer color palettes too – pastels abound!
The Huffington Post: Do you have a signature element you like to incorporate in every project?
MW: I have always liked to bring the glamour of 1940's Hollywood into my designs – but sometimes you will only see a hint of that and at other times an entire design. I think I strive to achieve elegance in all my designs, whether predominantly modern, contemporary or traditional.
The Huffington Post: Which design decisions make the biggest impact in a space?
MW: For me color is the key to every design – it is where I start and end. If the palette is right – so goes the design!
The Huffington Post: What's the most common misconception about designers?
MW: That we know everything there is to know about every period, artist, style and movement… That we know every nuance of how all types of furniture and fabrics are made. We don't – unless, you're an eidetic. We DO know a lot – just not everything.
The Huffington Post: What's a common mistake that the average homeowner makes in or to their home?
MW: They play it safe and go cookie cutter. They go to (nameless) big box stores and get everything they see in the catalog and that's it. There is no sharing of who they really are. I much prefer to see a home that has horrible garish taste, than a home that is bland and has no, life, thought, or artistry to it.
The Huffington Post: What's the one furniture item/accessory/etc., that no one should have in their home?
MW: I can't really think of anything specific, but anything of bad quality - because anything with style and panache, can work, if done well.
The Huffington Post: What's the one furniture item/accessory/etc., that everyone should have in their home?
MW: There are many key pieces that every home needs, but really what every design needs is a heart. I think a fine antique passed down is the most important piece you can have, and if you don't have anything like that, find one that means family, ancestry and history to you – maybe something from the place your great great grandparents were born and raised. Things like that give a home or design heart.
MORE Q&A BELOW
PHOTO GALLERY
Michelle Workman
The Huffington Post: What house inspired you to be a designer?
MW: I don't know that there was a single HOUSE that inspired me to design, more like the way I was brought up – numerous houses that all had different styles and levels of luxury. My father's parents, had a very MCM ranch in Camarillo and my mother's parents had a very contemporary home in Ventura. I had aunts and uncles that had traditional homes, and another Aunt and Uncle with a very artistic and eclectic home. My mother used to take me driving in the best neighborhoods of LA and we would look at the big beautiful homes on the outside… maybe that was my inspiration.
The Huffington Post: What's your own home like? (And if you live with someone, how do they feel about it?)
MW: My current home (with husband, and two boys) is a MCM split level, I decorated it with a real mix of modern and traditional. My husband really likes this particular design, although I lean toward much more color.
The Huffington Post: Are your friends or family scared to have you over to their homes?
MW: Sometimes… It really is a shame, because I really don't care – I'm not looking at the problems, I'm usually looking to see what people do that's right.
The Huffington Post: What's the greatest design lesson your mentor ever taught you?
MW: Always be willing to try something even if you think it might not work – sometimes the worst idea in conception can be the most amazing in execution. Also, it's okay to break the rules.
The Huffington Post: Why should people care about design?
MW: Home is where the heart is – I really believe that the environment you create and live in is the most important environment to your well being, it can be inspiring, relaxing, and invigorating, It can and should feed your soul.
Have something to say? Check out HuffPost Home on Twitter, Facebook, Pinterest, Tumblr and Instagram.
**
Do you have a home story idea or tip? Email us at homesubmissions@huffingtonpost.com. (PR pitches sent to this address will be ignored.)