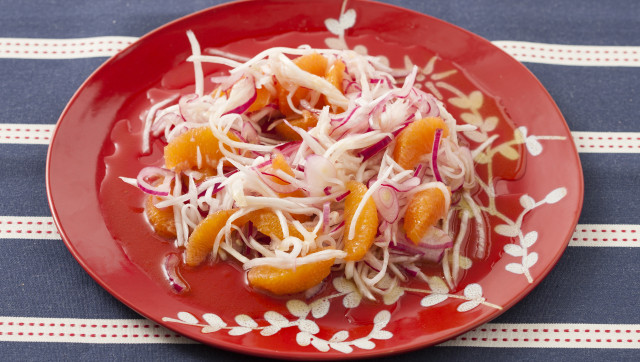 It's time to become familiar with jicama (pronounced hē-kə-ma). This root vegetable looks a little bit like an overgrown radish and has roots in Mexico and parts of Central America. But luckily, it's readily available elsewhere too. The inside of jicama resembles a potato, but you don't have to cook jicama to eat it. Actually, jicama is best served raw -- in a salad.
Jicama salad recipes are just the breath of fresh air you need on your plate as we're making our way out of winter. But it's also great in the summer too, served along tacos or fresh fish.
Get the Orange, Jicama, and Pickled Red Onion Salad recipe
Want to read more from HuffPost Taste? Follow us on Twitter, Facebook, Pinterest and Tumblr.
Get more salad recipes.
PHOTO GALLERY
Salad Recipes
BEFORE YOU GO