Artists seem to be downsizing these days, and not just because of the economy. We were recently amazed by Nikolai Aldunin's miniscule sculptures, while Jason D'Aquino charmed us this past October with his matchbook sketches. Now we present the next contender to the tiny throne, Joseph Martinez.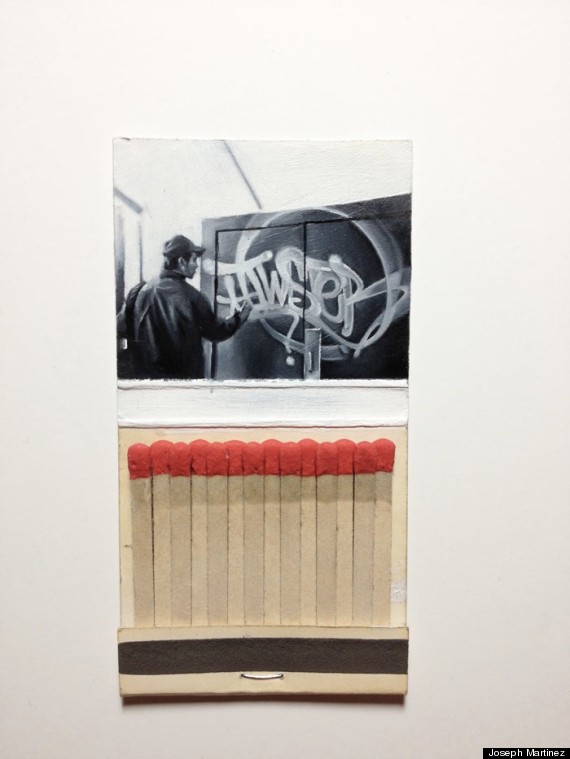 The Colorado transplant paints labor-intensive scenes on the underside of matchbooks in a new exhibition in San Francisco titled, "A Little Piece of the Bay" -- an homage to his Bay Area return. Scroll down to see a slideshow of Martinez's incredible matchbook paintings, and let us know what you think of his micro-art in the comments.
"A Little Piece of the Bay" is on display at Public Salon in San Francisco this month.
PHOTO GALLERY
Joseph Martinez's Matchbook Paintings