Move over Beyonce — Rupert Murdoch's stolen your Tumblr thunder.
That's right. The octegenarian media mogul may not be known for his successes in the digital arena (The Daily and MySpace, anyone?) but now his chief of staff, Natalie Ravitz, has immortalized his every move in a new Tumblr, "Murdoch Here." Apparently that's what the man himself says when he picks up the phone.
Through Ravitz's eyes, we see not the snarling tycoon Murdoch's critics see. Rather, we get a happy-go-lucky chap who jets around the world doing fun thinga.
Here he is with athletes!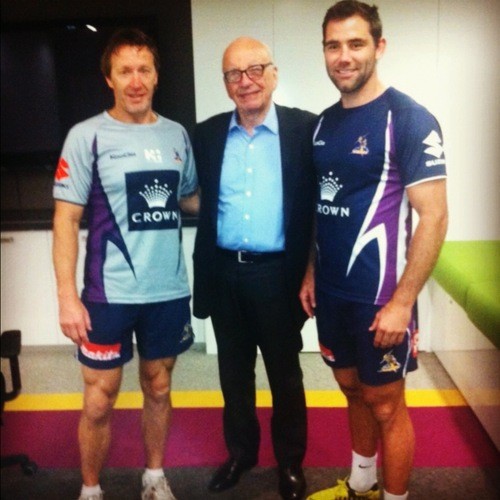 Here he is with Wolverine!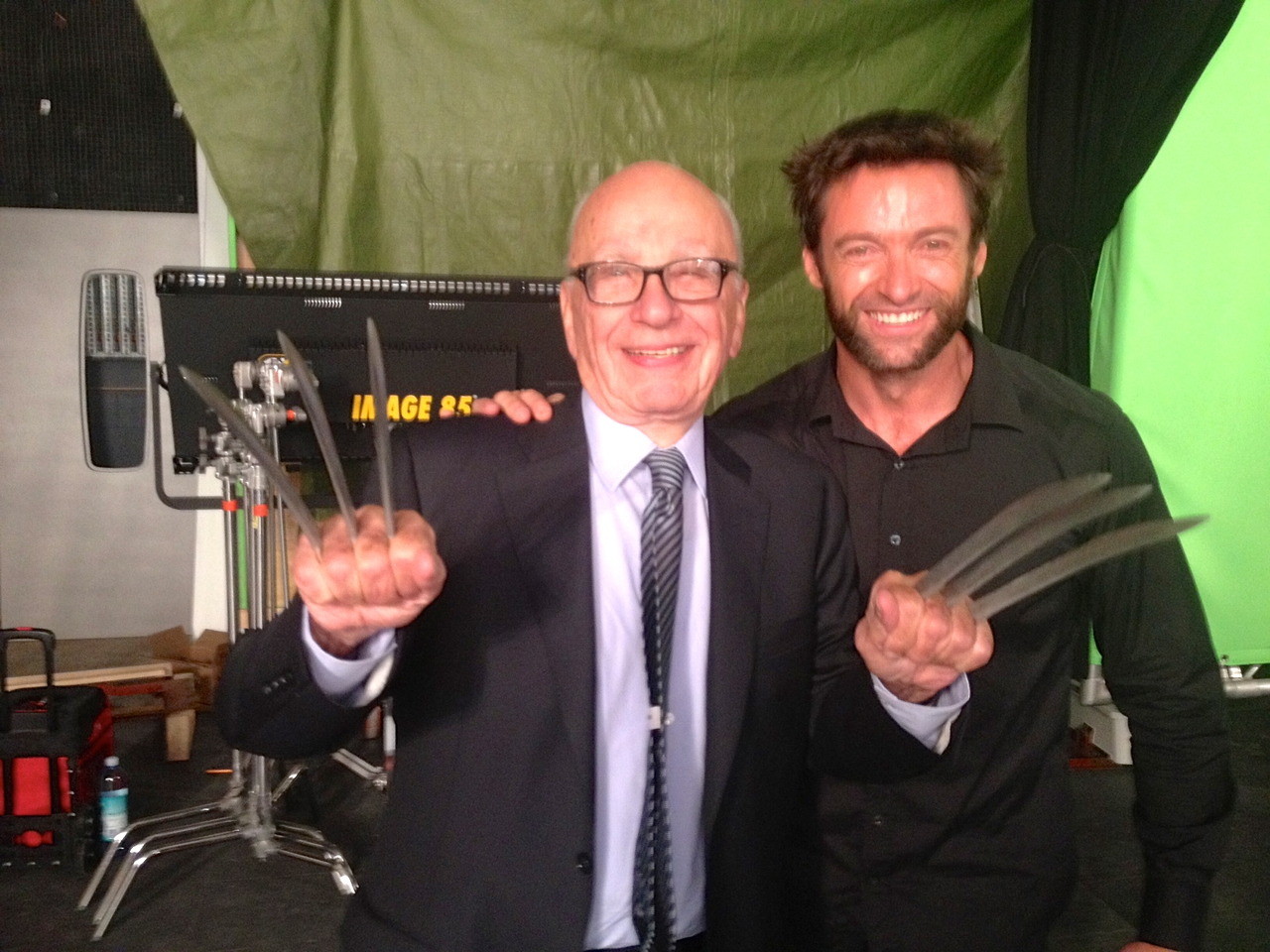 Here he is, er, teaching his employees to shear sheep! (We admit to being weirded out here.)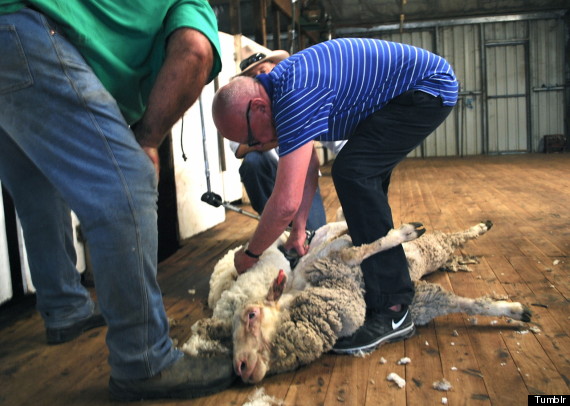 Here he is forming one of the most exciting trios of middle-aged-to-elderly white men with glasses we've ever seen!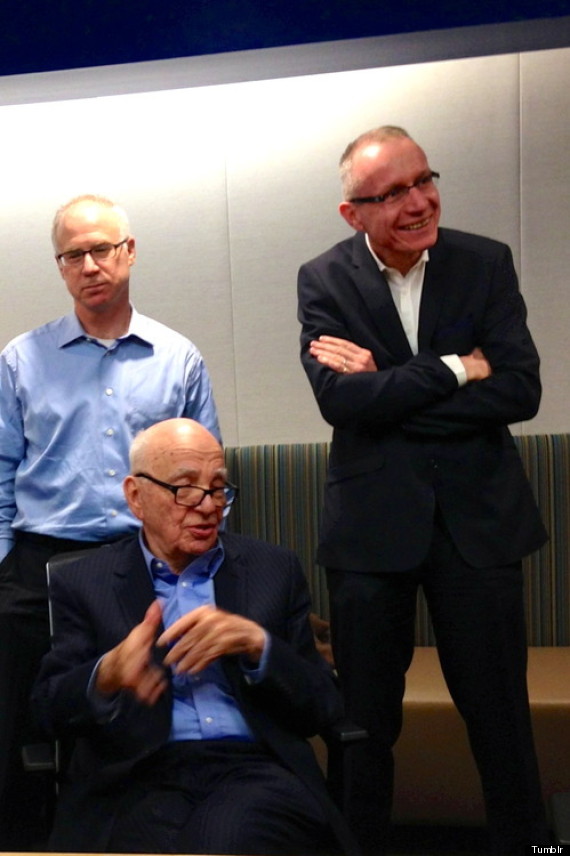 See more of Rupert's wacky life at "Murdoch Here."
BEFORE YOU GO
PHOTO GALLERY
The Murdochs