You can't help being impressed by Hungarian-born Noell S Oszvald's photo "Prejudice." The geometric composition and play of light and shadow creates a surreal scene that stops you in your tracks. Why does the girl in the shadow bow her head? What does her symbolic shadow mean? Lingering questions like these have made us select this striking image for our photo of the day.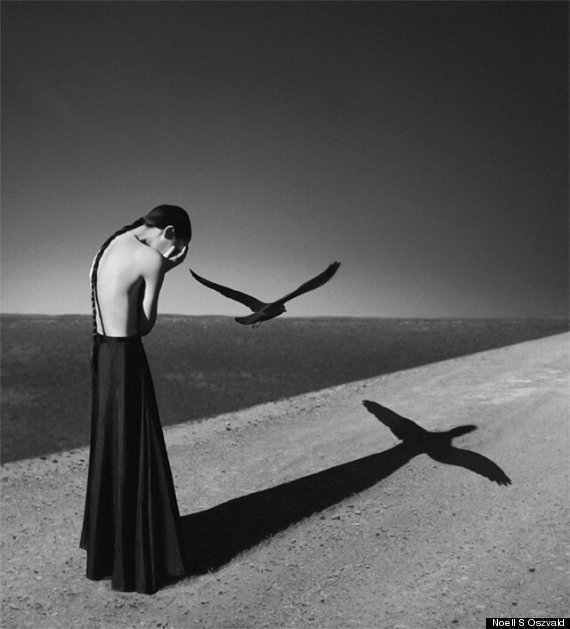 In "Prejudice" 22-year-old Osvald captures a balance between grief and beauty well beyond her years.Yet according to Colossal, she only started taking taking photos a year ago. She still has the trepidations of a young artist. "I had the idea of Prejudice in my mind for a long time before I finally made it," said Osvald in an interview with My Modern Met. "I feared people would pick on me and call me ignorant, because the image is not precise. I was afraid of being judged while working on a picture about prejudice. How ironic."
You can see the rest of Oszvald's work on her Flickr page.
Let us know what you think of Oszvald's haunting photo in the comments.