As Syria's uprising approaches its third year, President Bashar Assad remains steadfast in his refusal to move forward in peace talks with the armed opposition. In an interview with the Sunday Times, the defiant president accused the United States and United Kingdom of supporting "terrorists," the term he routinely uses to describe the Syrian rebels.
This self-dubbed "patriot" remains at the center of a conflict that has left more than 70,000 dead in 24 months. Below is a photo of a Free Syrian Army fighter, one of the people Assad would call a terrorist.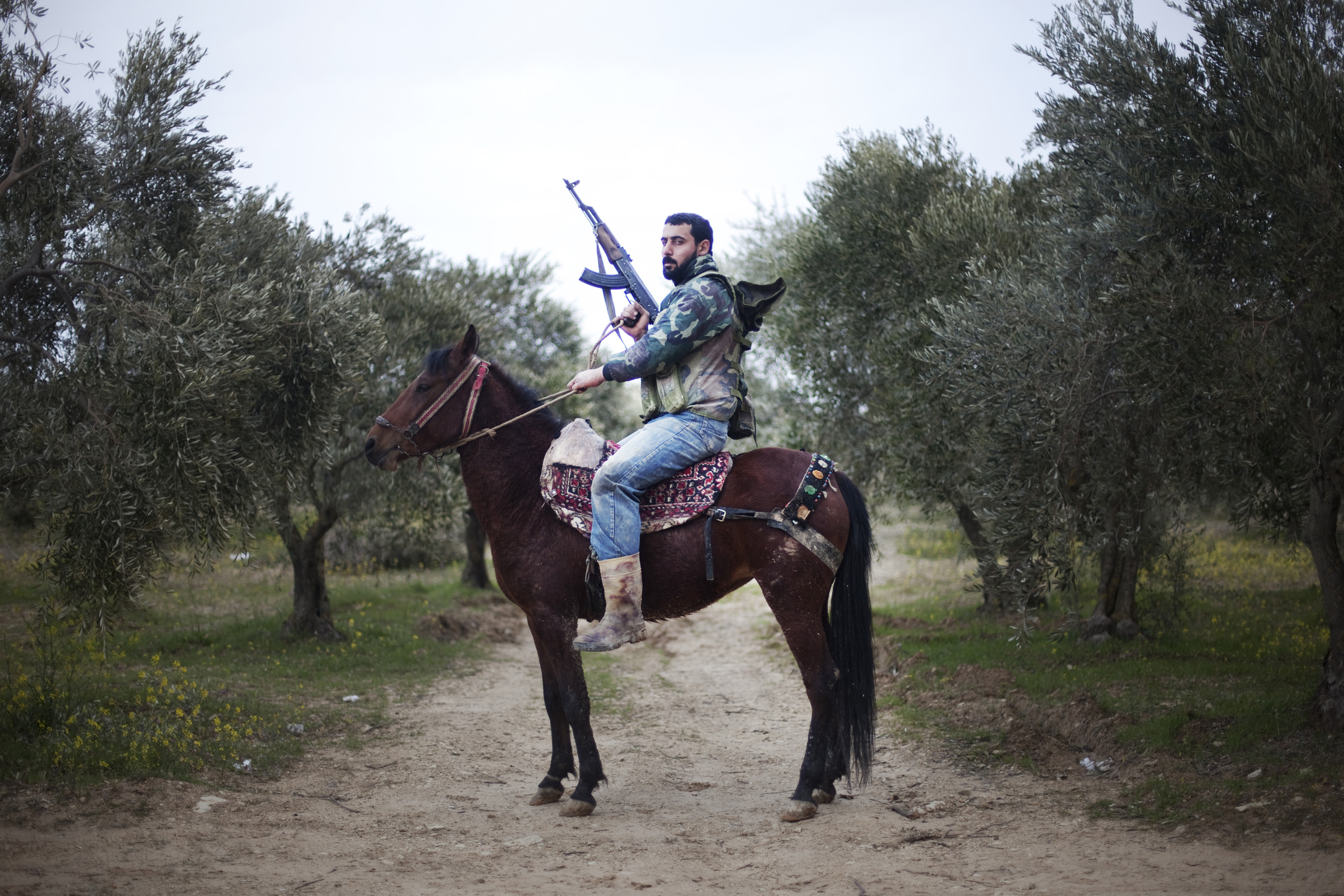 What's your best caption for this photo? Send us your ideas by using the hashtag #SundayCaptionContest on Twitter or by leaving your entry in the comments sections below.
BEFORE YOU GO
PHOTO GALLERY
Syrians Seek Shelter