One of the many excuses you can give for falling off the getting fit wagon is not having time to hit the gym. But celebrity trainer and fitness expert Joel Harper has created a workout that targets post 50s' problem areas (arms, abs, thighs, hips and butt) and can be done from the relative comfort of your own home.
Your cardio routine doesn't have to mean climbing on the stationary bike or the elliptical. Here is the best cardio workout for strengthening your body and your heart.
TOWEL RUNS
Place a towel flat on a slick surface and assume a push-up position, keeping your arms slightly soft throughout the entire exercise. Put your feet on the ends of the towel.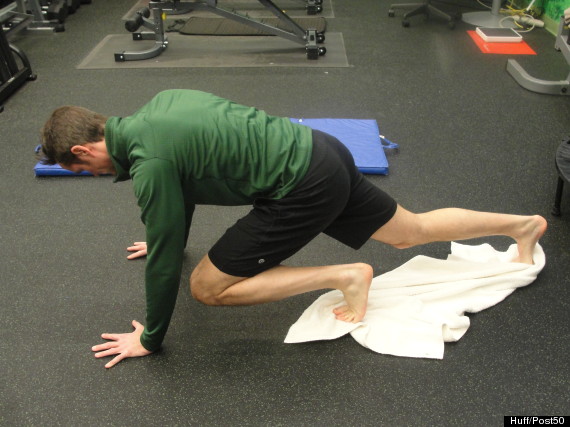 Bring your feet together so the towel is scrunched up between your feet. Run in place -- with your right knee up, then left -- 50 times. If you want to challenge yourself, you can go up to 100, Harper said.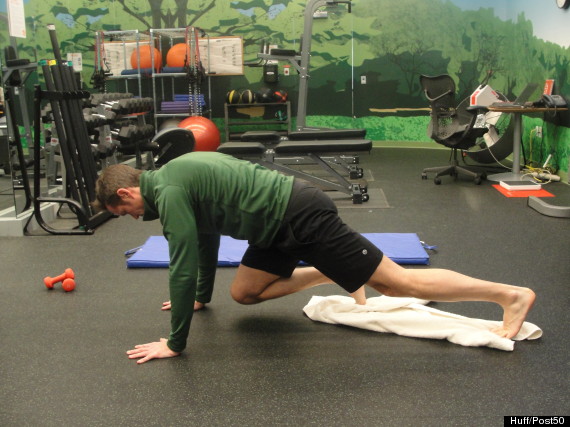 STEP UPS
This is a great work out you can do on your stairs, Harper told Huff/Post50. Put your left foot two steps up and bring your arms into runner's position.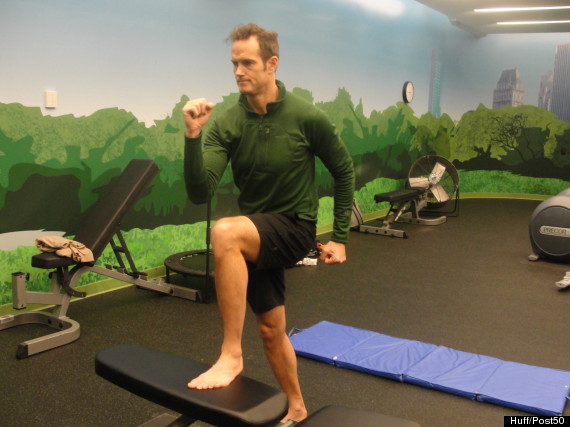 Bring your right leg up and down 25 times, tapping it back down "like you're jumping on a sheet of glass," Harper advised.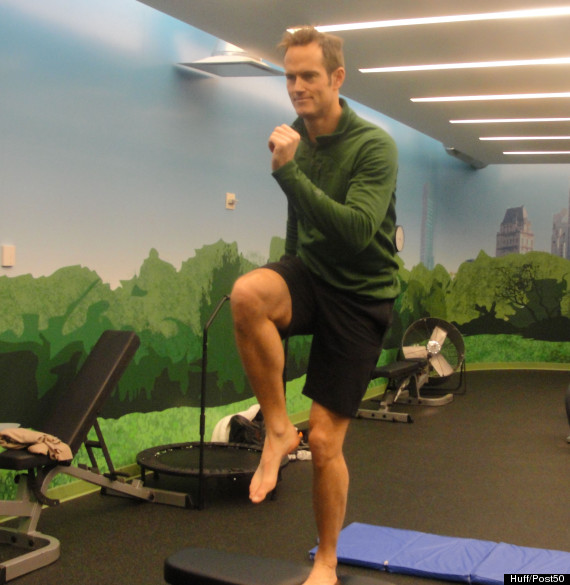 "You want to use your muscles and not your joints. Whenever you're exercising always [imagine] you're working on glass or something breakable. That helps you use your muscles and your joints," he said.
Switch legs for 50 in a row. Make sure you're looking ahead the entire time, keeping your spine straight and your abs active by pulling in. If you are feeling energized then do two sets.
BEFORE YOU GO
PHOTO GALLERY
10 Inspirational Athletes Over 50