'A guy logs onto reddit" has to be the new "a guy walks into a bar."
Redditor scrmedia posted a pretty great photo, presumably of himself, Tuesday morning and within two hours it had climbed to the top of the front page.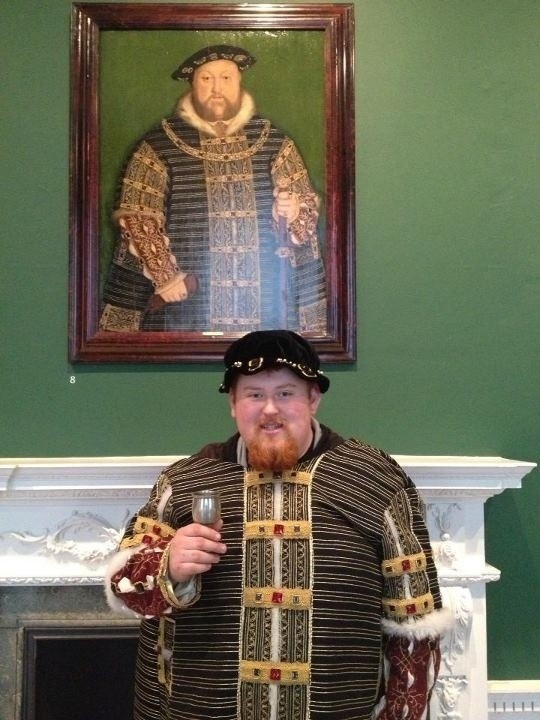 The reason, aside from the spot-on likeness to the portrait of Henry VIII, was the title of the post: "I'm Henry the 8th I am".
If you don't currently have that damn Herman's Hermits version of the song blasting through your head right now, count yourself among the lucky. Perhaps an annoyingly catchy song is how the real zombie apocalypse will begin.
And now if you'll excuse us...
I'm Henry the eighth I am, Henry the eighth I am, I am...
I got married to the widow next door...
Actually, we'll let Swayze take it from here. (Thanks to redditor dano670 for reminding everyone of this):
BEFORE YOU GO
PHOTO GALLERY
The Weirdest Things People Have Come Home To