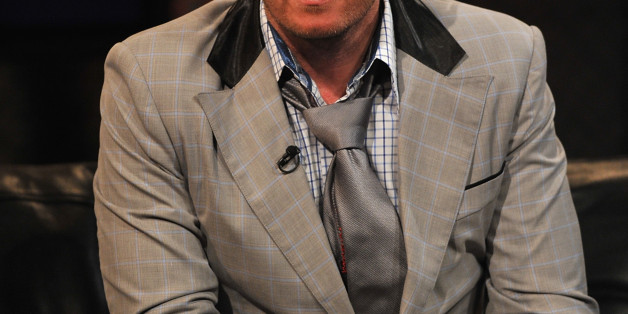 Last week, the members of Stone Temple Pilots made waves when they announced that singer Scott Weiland had been fired from the group in a statement reading, "Stone Temple Pilots have announced they have officially terminated Scott Weiland."
The story heated up when Weiland claimed that he heard about the termination just as fans did -- by reading the statement to the public. "I learned of my supposed 'termination' from Stone Temple Pilots this morning by reading about it in the press," Weiland said in a statement. "Not sure how I can be 'terminated' from a band that I founded, fronted and co-wrote many of its biggest hits, but that's something for the lawyers to figure out."
Weiland has since changed his tune, explaining that he was fired from the Stone Temple Pilots as a publicity stunt planned by the band. "STP is not broken up," Weiland said. "It's a whole thing to try to boost ticket sales."
In an interview with Spin this week, Weiland maintained that he is still a part of Stone Temple Pilots. "There are some issues that have to be worked out with STP but they're the same issues that have been going on since the end of the last tour," Weiland told Spin. "Nobody in the band can be fired. No one's ever fired anybody, and no one's ever quit the band."
Weiland is still listed as vocals on the band's official site.
PHOTO GALLERY
Stone Temple Pilots Songs
BEFORE YOU GO