Just in time for Women's History Month, photographer Lee Cherry, makeup artist Sutan Amrull (aka Raja, "RuPaul's Drag Race" Season Three winner) and "Vampire Diaries" star Kat Graham have collaborated in a colorful tribute to international icon Josephine Baker.
Cherry joined Amrull and Graham to capture one of the installments in the new web series "Sutan's Everything."
Graham, a longtime friend of Amrull, titled the series and also posed for the project, which pays homage to Baker, an iconic and revolutionary actress, singer and dancer. The segment not only is a tribute to the late star, but it's a teaching of Trompe-L'oei, or painted curls of hair on one's face.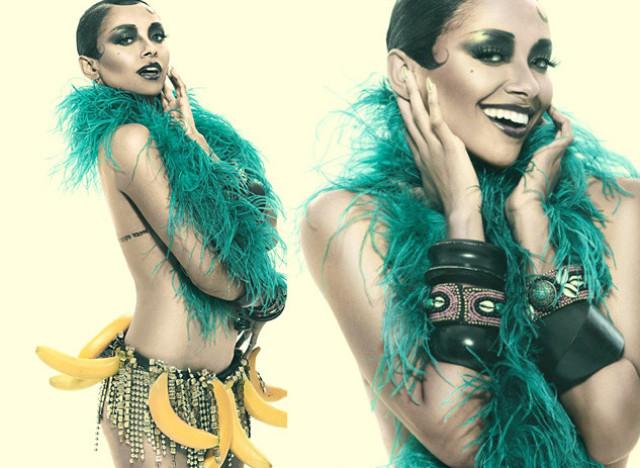 Being that those types of curls were one of Baker's signature hairstyles, she was the perfect person to use in the tutorial. Also the fact that Graham is an actress, singer and dancer just like Baker is significant. Baker became an international star due to her myriad of talents, her promotion of civil rights, and her unapologetic embrace of her sexuality.
The first African-American woman to star in a major motion picture (1934's "Zouzou"), Baker was adorned as "The Black Venus," "The Black Pearl" and "The Creole Goddess" duing her lifetime. In addition to that, Baker was also the first African American woman to assimilate an American concert venue and to become an internationally known entertainer. Baker also played a role in assisting the French Resistance during World War II, garnering her the French military honor, the Croix de guerre.
The multitalented Baker's bisexuality has made her a figure in the lesbian, gay, bisexual and transgender (LGBT) community. Her attempts to break down racial barriers have garnered her tremendous admiration from the black community and her many talents made her one of the biggest icons of her time.

BEFORE YOU GO
PHOTO GALLERY
Josephine Baker Tribute