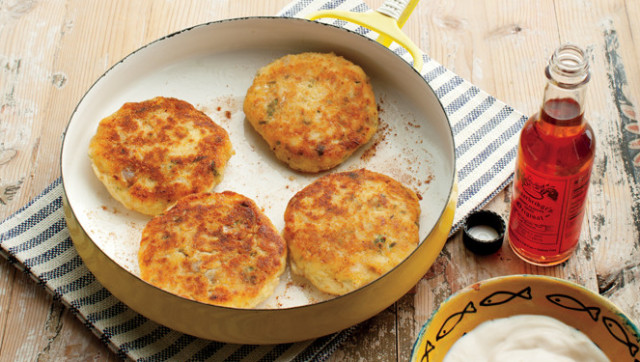 If you want to feel like you're living the sweet life in Bermuda -- and who among us doesn't? -- you should make cod fish cakes. Every family in Bermuda knows how to make this recipe, and they each have their own twist. So even if we're suffering in the North with a winter that just won't go away, we can at least make our kitchens feel like a tropical paradise.
This Bermuda cod fish cake recipe is made with fresh cod, potato and garlic. They're served with a side of fiery mayo for dipping -- make it as strong as you can handle.
Get the Bermuda Cod Fish Cakes recipe
Want to read more from HuffPost Taste? Follow us on Twitter, Facebook, Pinterest and Tumblr.
Get more fish recipes.
PHOTO GALLERY
Light Fish Dishes
BEFORE YOU GO