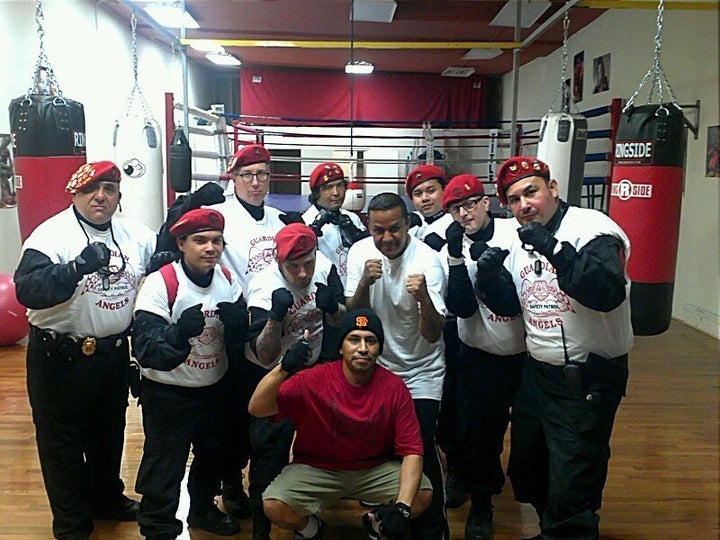 Increased crime rates got you down? Have no fear, the city's unarmed, beret-wearing crime fighters are here.
Against all odds, San Francisco's Guardian Angels stopped two crimes last month. The unarmed, volunteer squad assisted a robbery victim and returned a stolen phone.
The group scared off four "thugs" terrorizing a 21-year-old man in the Mission. The victim lost his phone in the collision, but avoided further physical harm thanks to the squad.
"We're citizens and we don't want to see this stuff where we live," an Angel said he told Butler, according to the Examiner.
The nonprofit volunteer group acts as a "visual deterrent" to crime, according to their website. Between the group's matching red berets and t-shirts, we think there's some truth to that claim.
The San Francisco chapter of the global organization currently has just 18 members, according to the SFist. Some of them even trek in from San Jose to serve. One of the volunteers is a former Los Angeles gang member.
Although they admittedly might be better known for inciting fear in bus riders rather than criminals. Perhaps you recognize them from the Muni, where they prod commuters for their bus passes. Or maybe you witnessed their epic beer dump in Dolores Park last year?
Check out this mini-documentary about the group below:
BEFORE YOU GO
PHOTO GALLERY
Northern California Mass Shootings