Kathleen Hanna and Kathi Wilcox have been friends since the two played in Bikini Kill, the riot grrl band that took the '90s by storm. Twenty years later, the two play together in The Julie Ruin, and are currently recording an eagerly anticipated album with James Murphy from LCD Soundsystem.
Because we've had a longstanding musical love affair with Hanna and Wilcox since the days when they wore T-shirts as skirts, we decided to test their mettle and play the Friendship Game with them (despite the fact that our interviewing skills rival Ricky Bobby's). In the game, each player has to guess the other's response to a series of questions; the winner receives a prize that proves her devotion to her beloved friend.
Who will win the friendship test, and who will fail, hanging her head in shame? Are Kathleen and Kathi merely two ships passing in the night, or is their union built to weather the trials and tribulations of their latest adventure? You can find out the results in the video above.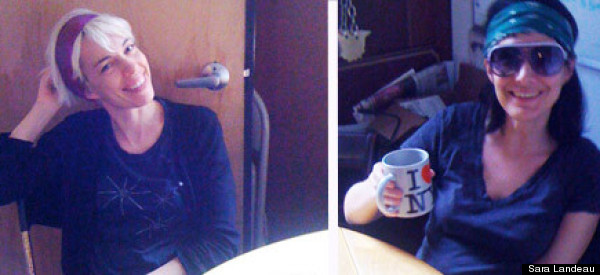 For more friendship pairings, check out how well Mary Timony and Rebecca Cole of Wild Flag played the game here.
Also, "The Punk Singer" -- Sini Anderson's first feature length documentary about Kathleen Hanna's life and musical career -- is debuting at South by Southwest this month, so catch it if you're in Austin!
(Tote bags by Sarah Gottesdiener.)