A Southern California family is in disbelief after gaining back a long-lost member of their pack: Foxy the dog.
Foxy (named for being part fox hound) disappeared when the Martinez family moved from Montebello to Whittier in 2010. They did everything they could to search for her, posting fliers and calling animal shelters, and had given up on ever seeing her again.
But Foxy was still alive, and the Riverside County Animal Shelter called the Martinez family Tuesday to let them know they had picked the dog up and identified her through a microchip. Riverside is 53 miles from Montebello, which is part of Los Angeles County.
"Maybe someone in Montebello picked her up and then moved," said Christina Martinez to KCAL9 in the video above. "Or someone took her for a long ride. I have no idea how she got there. I don't know what happened to her. I wish she could tell us."
It's turning out to be a good week for LA's lost pooches. An American Eskimo mix named Aka was reunited with her Eagle Rock family Tuesday after spending two years apart. The Sao family believe that someone stole Aka from their backyard, but her microchip enabled the County of Los Angeles Department of Animal Care and Control to reunite Aka with her family, reports the San Gabriel Valley Tribune.
LA's animal care and control department posted a photo of Aka's reunion on their Facebook page Thursday with this message: "Microchipping your pets makes all the difference! It's the easiest way to ensure you and your pet will be reunited if your pet becomes lost."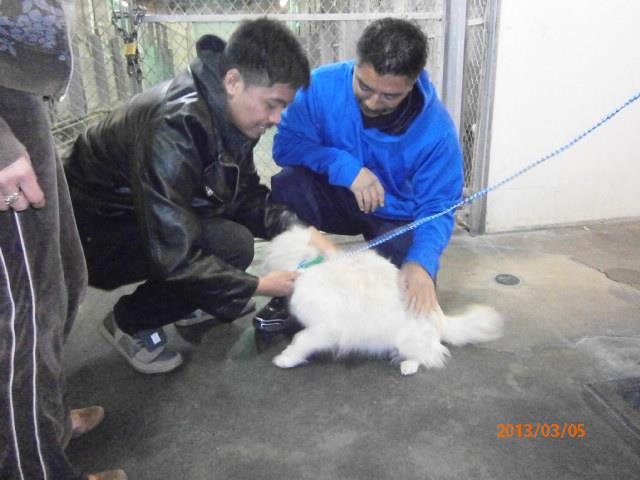 BEFORE YOU GO
Images courtesy of Workman Publishing and credited photographers.
PHOTO GALLERY
Unlikely Animal Friendships