After everything, Selena Gomez still manages to come off as remarkably down-to-earth.
The 20-year-old pop star and actress graces the cover of the April issue of Harper's Bazaar, and opened up to the magazine about her love life after splitting from the world's biggest pop star.
While seated inside a booth at Hooters (a place, she explains holds oddly fond memories of her childhood), it's clear that Gomez finds much of the attention placed on her personal life more than a little strange, which is something she's always trying to get across to her fans.
"I love letting [my fans] know how bizarre this world is," she told Bazaar of Hollywood. "And that our lives are not better than theirs just because we get to be in magazines."
And that's because being in magazines often means having your personal life dissected, but again Gomez has a surprisingly refreshing attitude toward the side effects that come with fame. The media scrutiny surrounding her relationship with Justin Bieber was difficult, she admits, but "not a factor for [her] because unfortunately you can't control that."
"To me, love is normal. Of course, you see Jay and Beyoncé and you're like, 'Oh, my gosh, they're perfect for each other,' but at the end of the day their love is just like everybody else's love. They have problems, I'm sure, and they solve them, like anybody else, " she told the magazine, adding. "So to make it as normal as possible—in such an abnormal lifestyle—was super important to both of us."
And though she's been linked to what seems like half of young Hollywood since she and Bieber ended their two-year relationship, she admits that she doesn't get "asked out a lot," which she says is because she doesn't care about how she looks on a daily basis. "When I actually look presentable, I'm at an awards show. It's not like I've wanted to go out and look for someone. I'm not really good at that," she explained.
And it's nice to know that Gomez isn't jaded by Hollywood or her breakup with the Biebs:
"I believe in love—yes, I'm one of those girls. Most of my friends believe in love," she told Bazaar, adding, "I went out with Katy Perry last night. She's so fun and awesome, but it's cool to see someone older believe in love, too. She is all about it, and that's how I will always be. I believe in stories like, 'Oh, I met him in Starbucks.'"
And if you believe the tabloids, when Gomez does find a new guy, she's hoping he'll be older and more mature than Bieber, who is two years her junior. A friend of the "Spring Breakers" star told RadarOnline, "Selena is looking to date an older man this time. She finally realized how toxic it was to date a toddler like Justin."
For more with Selena Gomez, click over to Harper's Bazaar.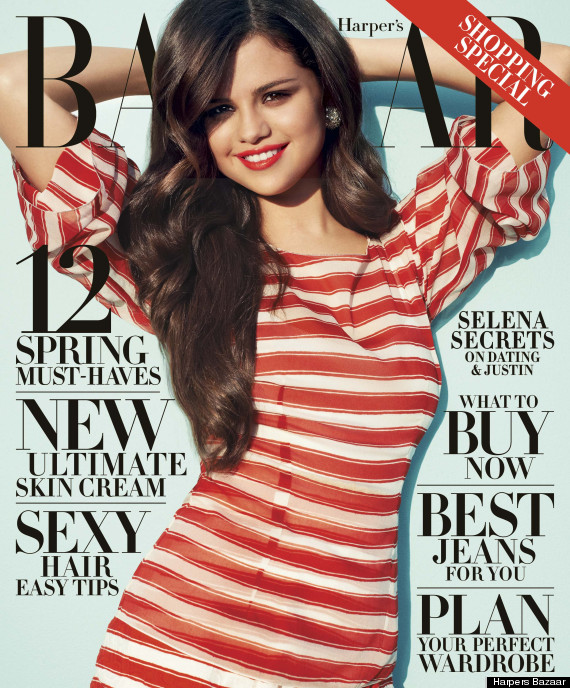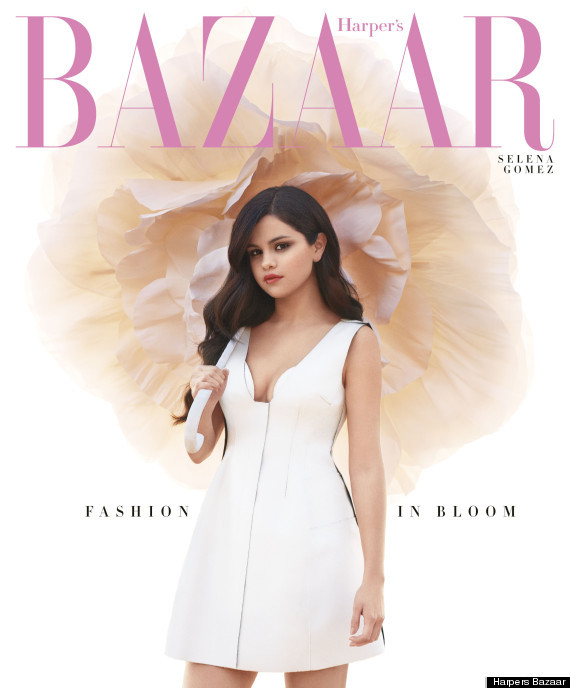 BEFORE YOU GO
PHOTO GALLERY
Selena Gomez Photos