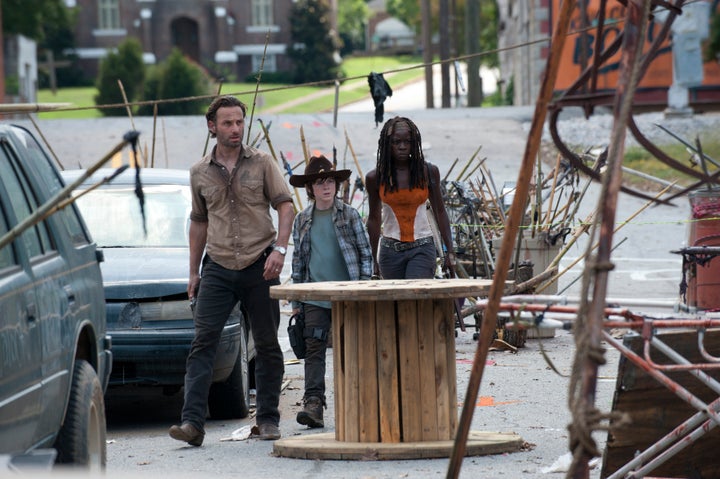 "I don't want to give anything away because we have some really cool stuff planned for the finale, but I will say that there is a resolution to the storyline at the end of the season, as people would expect," Robert Kirkman told EW. "It becomes a whole complete story that you've been able to experience over the course of Season 3. And It will set things up nicely for Season 4."
Will they abandon the prison at the end of Season 3? The comic series, which Kirkman co-created, featured the Governor attacking the prison crew, driving them from their safe haven. The main characters split up, reconvening at Herschel's farm before being greeted by new characters who take them on a journey to Washington before settling in a new community ... and eventually coming in contact with more deadly and dastardly humans far more dangerous than the zombies.
"There are new places to go in Season 4, but whether or not that means a new setting or new story direction or simply new characters I can't really nail down any specifics," Kirkman said.
PHOTO GALLERY
The Walking Dead
BEFORE YOU GO