HuffPost Arts&Culture is celebrating Women's History Month with the help of our favorite artists -- female artists, of course. Every day of March we're rolling out a new key player in the art world with a playing card... Get it? Print them out for your own amazing (although probably a bit flimsy) card deck or use them to stay fresh on your favorite women in art.
THE JOKER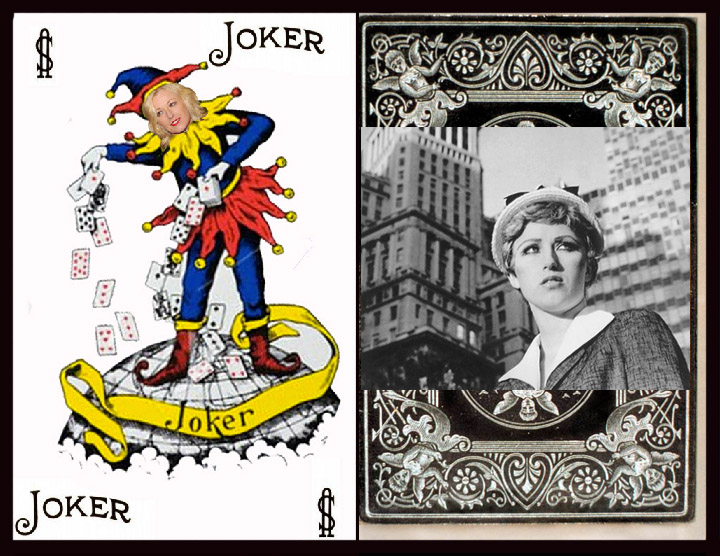 WHO: Cindy Sherman
WHAT: The photogenic chameleon serves as model and photographer in her artworks, which capture the many (and yet still limited) roles women often play in film and life. From film noir femme fatales to aging socialites, Sherman's many masks show the fluid nature of identity itself.
WHERE: Sherman recently had a string of retrospectives, from MoMA to the current one at the Dallas Museum of Art. Catch some of her other work at the New Museum's latest exhibition, "NYC 1993."
WHY: Sherman's many faces have inspired a massive number of contemporary artists, and her morphing abilities are truly astounding.
BEFORE YOU GO