It's a piglet! It's an alien! No, it's a baby aardvark!
Last month, yet another wrinkly bundle of joy was added to the Busch Gardens Tampa Bay family.
(Story continues below.)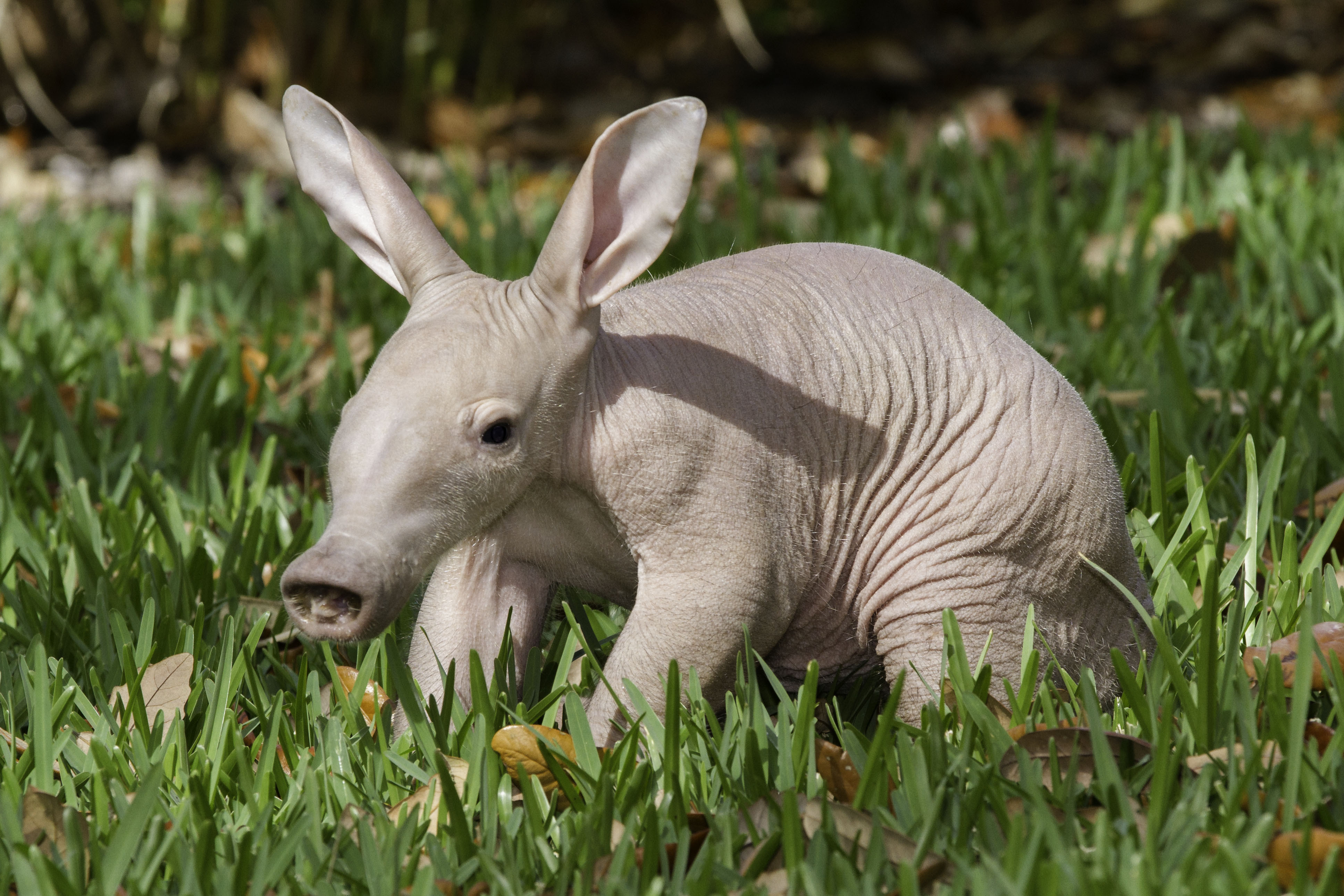 (Credit: Busch Gardens Tampa and Adventure Island)
According to a recent post on the theme park's blog, the baby aardvark was born in early February to parents Izzy and Friz. The newborn, whose sex is still unknown at this time, is the most recent addition to the aardvark couple's growing brood. The aardvark cub has two siblings: a sister, born in March last year, and an almost-2-year-old brother.
Newborn aardvarks weigh about 4 pounds. As adults, they can grow as long as 6 feet and can weigh anywhere between 88 - 143 pounds.
Though aardvarks share some similarities with anteaters, the two species are not related. Endemic to Africa, aardvarks are primarily nocturnal and solitary animals who feed on termites, ants and other insects, according to National Geographic.
Aardvarks may not be considered a threatened species by the International Union for Conservation of Nature, but the African Wildlife Foundation points out that the well-being of aardvarks is sometimes threatened by people. The Foundation says that an adult aardvark's "principal enemies are human." In Africa, the animal is sometimes killed by people for food and "many parts of the aardvark body are used as charms."
According to a 2012 Huffington Post report, there are only about 40 aardvarks in zoos across North America. Due to their solitary nature, aardvark births are said to be relatively uncommon.
BEFORE YOU GO
PHOTO GALLERY
Baby Animals