A Canadian astronaut on Thursday tweeted an amazing shot of the city of Chicago, as seen from orbit.
Commander Chris Hadfield tweeted the image of the city "on a clear winter's day." Visible in the photo is ice on the shore of Lake Michigan, as well as an ever-busy O'Hare International Airport, like a tiny, multi-faceted battery powering the rest of the city.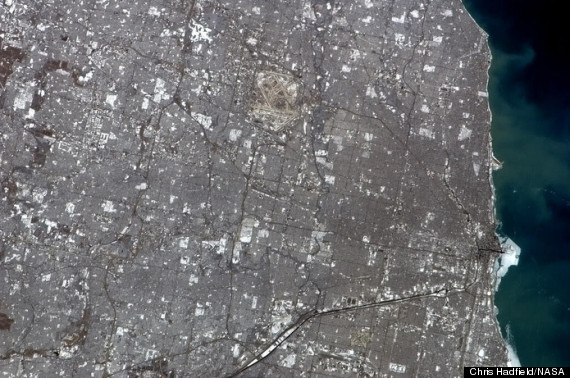 According to his Twitter page, Hadfield is currently living aboard the International Space Station and is Expedition 34's flight engineer. The station travels at an average speed of about 17,000 miles per hour and completes nearly 16 orbits of the planet each day at a a minimum mean altitude of 205 miles -- in the center of the Thermosphere. Hadfield regularly tweets photos of locations throughout the world.
Hadfield, the first Canadian to walk in space who will be taking over as ISS commander this month, has been living on the station since December. In that time, he already mastered the art of trimming his fingernails.
BEFORE YOU GO
PHOTO GALLERY
Best Space Photos Ever Taken