Friday is International Women's Day, a holiday that started in 1911, and Google is celebrating it 102 years later with its latest doodle.
Google is only the latest organization to lend the holiday legitimacy. Throughout the years, more and more nations have recognized International Women's Day and in 2013 it is an official holiday in many countries, including Afghanistan, Cuba and Uganda. There is a different theme each year and this year's theme is "A promise is a promise: Time for action to end violence against women."
The doodle itself is a little bit of an optical illusion, since the word "Google" appears in the empty spaces between the faces. Try squinting, and you'll definitely see it. Google has celebrated International Women's Day with doodles in past years, which often used flowers and the Venus symbol. This year's doodle does away with the obvious feminine imagery and honors the international aspect of the holiday by depicting women's faces of all different varieties.

Google's doodle for International Women's Day 2012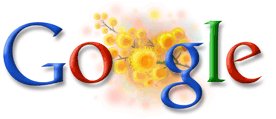 Google's doodle for International Women's Day 2009
The doodler Betsy Bauer writes in a blog post for Google that she had difficulty deciding what this doodle should look like. She even shares her initial sketch for the doodle (seen below), which she eventually scrapped for one that focuses more on the human face.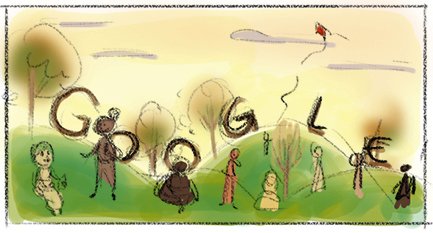 Take a moment to thank the women you love and respect in your life and your female role models (love you, Hillary!). Check out more ways to celebrate International Women's Day at the official website.
BEFORE YOU GO
PHOTO GALLERY
Google Doodle Slideshow