Julie Bowen might be an Emmy-winning actress and one of the funniest females on TV, but even she's intimidated by Kristen Stewart.
In the April issue of Lucky magazine, the "Modern Family" star, 43, admits she shares a stylist with the 22-year-old, who tends to get first pick when it comes to the "amazing, funky" clothes.
"It was a big evolution in style for me to grow up and say 'I need to take fashion seriously for my job.' I have a stylist now, and she's trying to get me to wear more revealing stuff. She's Kristen Stewart's stylist," Bowen explains to Lucky, who confessed she fluttered her eyelashes at the name drop. "I go there and see all this amazing funky stuff, and I know it's for her."
Still, Bowen is OK with it. "If I get K-Stew's castoffs, that's all right with me," she jokes.
Let's be honest -- Bowen is typically a joker, even confessing that she just doesn't understand why people find her "beautiful." (Come on Julie, how could we not?)
"I don't even know what to say about that, because then, I'd have to acknowledge I was some kind of attractive ideal, and that's just not the way I was raised," she says, adding, "Plus, I feel like I look like the pale girl in some Flemish painting."
Check out Julie's Lucky cover below: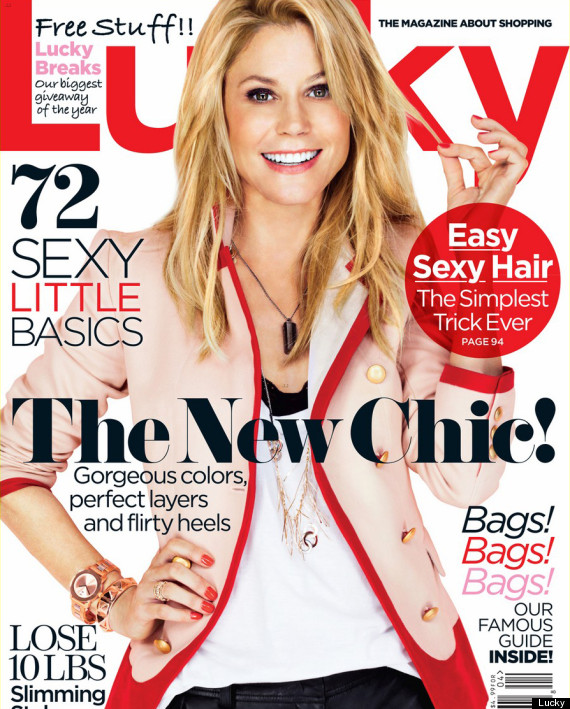 BEFORE YOU GO
PHOTO GALLERY
Celebrity News & Photos