We already loved Anna Kendrick for her wry performance in "Pitch Perfect" and her hilariously spot-on tweets. (Sample: "To the manufacturers of price tags that come off cleanly in one motion - I raise my glass to you; you are true gentlemen." Oh, and this.)
But we're also beginning to admire the actress for her intrepid style sense, as demonstrated recently with a backless one-piece swimsuit and a daring shorts suit.
Yes, you heard that right: a shorts suit. Kendrick kicked things off at South by Southwest Film Festival in a tweedy green-trimmed jacket-and-shorts combo. The jacket had a retro, Chanel-esque vibe, but the mini shorts were as modern -- and short -- as can be.
It's a chilly 45 degrees here in NYC, which makes shorts-centric outfits a real stretch. But hey, all bets are off when you cross the Texas border. Is a mini shorts suit appropriate for March in Austin?
Check out Anna's outfit and tell us what you think.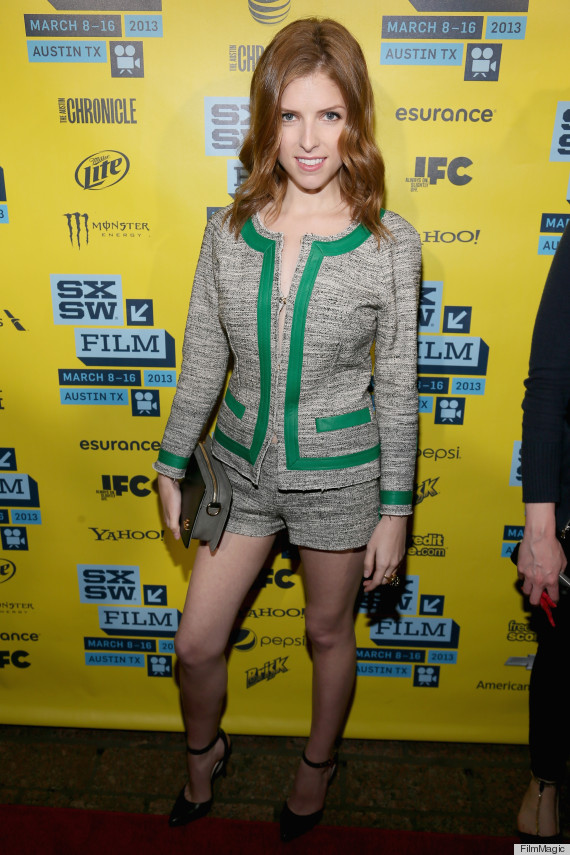 More seasonally-appropriate shorts:
PHOTO GALLERY
Who Wears Short Shorts?