HuffPost Arts&Culture is celebrating Women's History Month with the help of our favorite artists -- female artists, of course. Every day of March we're rolling out a new key player in the art world with a playing card... Get it? Print them out for your own amazing (although probably a bit flimsy) card deck or use them to stay fresh on your favorite women in art.
THE EIGHT OF HEARTS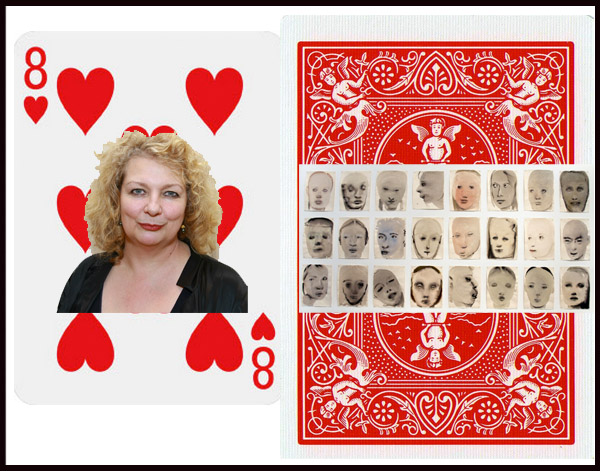 WHO: Marlene Dumas
WHAT: The South African artist paints melting close-ups of pale forms, almost human but not quite. Her canvasses ooze sexuality and violence, lightness and darkness, birth and death, making them as immediate to feel as they are impossible to forget.
WHERE: Her neo-expressionist work "Wet Dream" sold for $1.5 million at Sotheby's London last month. So basically, we suggest you start saving up.
WHY: Aside from her haunting, watery artworks, quotations like this one from a New York Times 2008 interview have us endlessly intrigued.
"Now people do exercise, and they have hobbies, and they take holidays. I am not one of those. I don't go to a psychiatrist. I don't go to a gym. I run away from my accountant, I run away from my dentist. They are all supposed to help you, but I like to stay in bed, where I have a chance to reflect, like [Roberto] Rossellini."
Images:
Front of card: Getty
Back of card: Alamy