This biggest story of the week in world news: Hugo Chavez died. Many mourned. Others celebrated. And the Venezuelan government announced that Chavez's corpse will be put on permanent display.
So with all that in mind, here's a photo of a child in full Chavista garb, saluting the late president: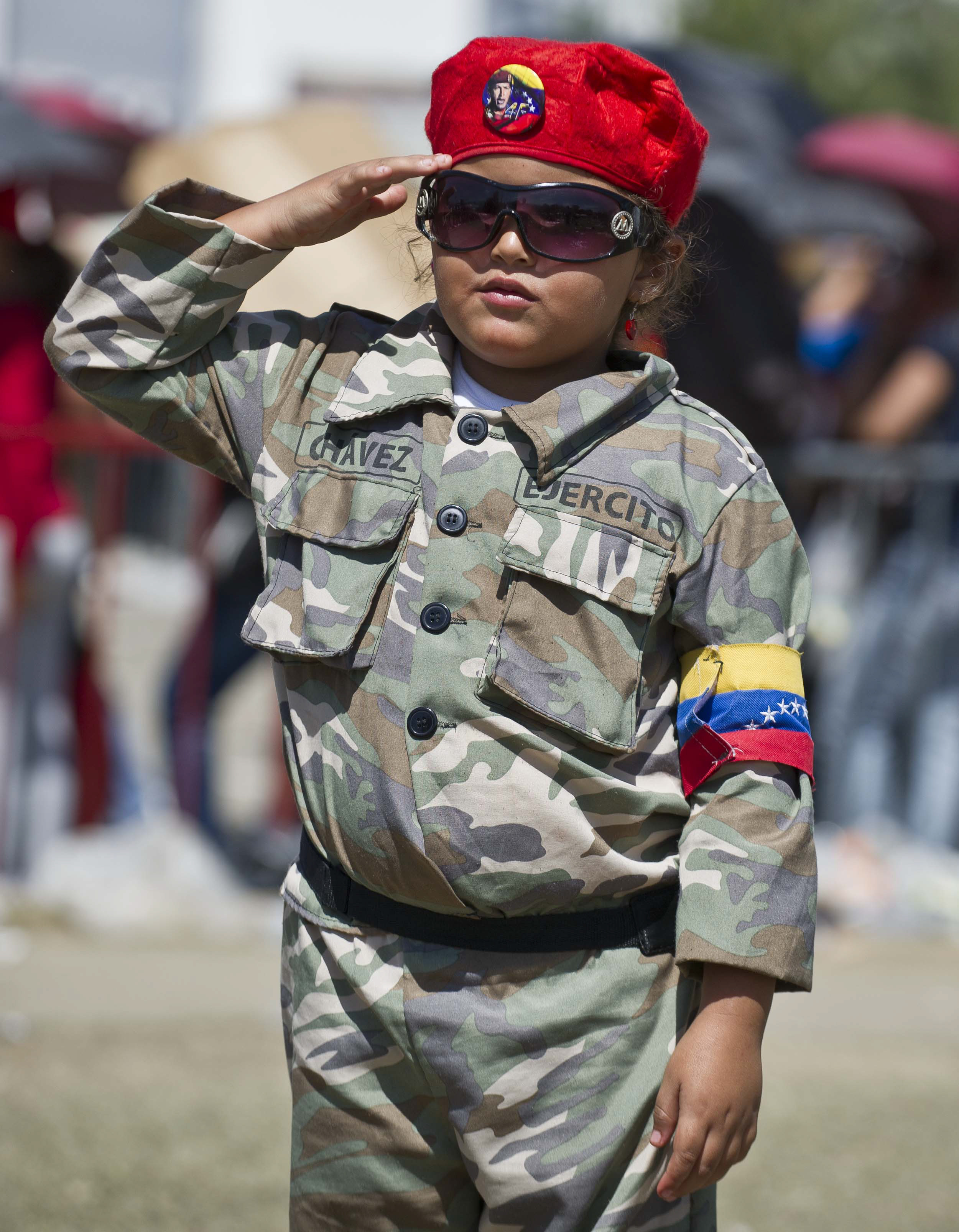 What's your best caption for this photo? Send us your ideas by using the hashtag #SundayCaptionContest on Twitter or by leaving your entry in the comments sections below.
BEFORE YOU GO
PHOTO GALLERY
Dead Leaders On Display