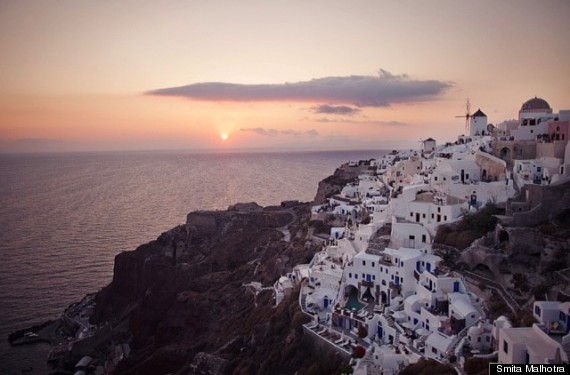 This week's Moment of Travel Zen comes to us from Smita Malhotra in Santorini, Greece.
"Santorini is one of the most beautiful places I have been to. Sitting on our hotel balcony, watching the sun set over the city was my moment of travel zen. It was like a river running through my soul. A feeling I will never forget!"
Where have you traveled for a moment of zen? Email travel@huffingtonpost.com with your moment of travel zen.