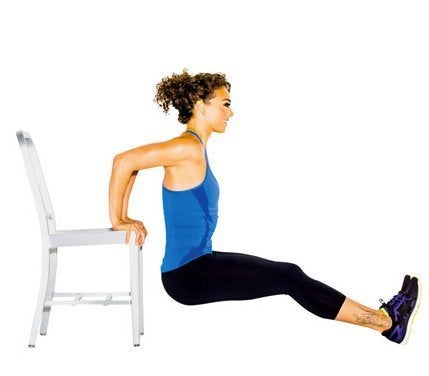 By Candy Kennedy for Self
What: The ultimate upper-body routine. Moves 1, 2 and 3 were tested by the American Council on Exercise and proven to firm stubborn back-of-the-arm flab faster than other triceps exercises do -- the fancy push-up activates 100 percent of the triceps! The rest of the moves hone your other hard-to-tone zones: shoulders, biceps, chest and even your butt.
You'll Need: Two sets of weights. Pick a light pair (5 to 8 pounds) for moves 3 and 7; use heavier ones (8 to 12 pounds) for everything else. If you think, "That was easy!" at the end of a set, go up in weight.
How: Your goal is 3 sets of 12 reps of each move twice a week on alternate days. Work up to it. You totally got this!
PHOTO GALLERY
7 Moves For Sculpted Arms
BEFORE YOU GO